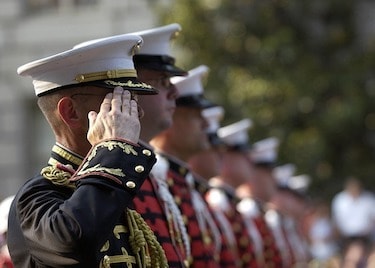 Figuring out how to use your veterans education benefits, whether active duty or retired, can feel overwhelming. The first step is understanding the benefits that are available to you and how to utilize them for maximum assistance. Each program has it's own set of requirements and benefits that are offered. The three main sources of funding are Tuition Assistance, the Montgomery GI Bill and the Post 9/11 GI Bill. Supplemental funding and services are also available through the Yellow Ribbon program, Tuition Assistance Top-Up, GI Bill Kicker, the Work Study Program, and Tutorial Assistance.
Secondary programs supplement VA education benefits for both the service members themselves and also for their families. Specific programs, such as the Marine Gunnery Sergeant John David Fry Scholarship and the Survivors' and Dependents' Educational Assistance (DEA) program, are in place for veterans and dependents of service members who have been permanently disabled or died in the line of duty. Alliances have also been formed with universities and colleges around the country—both online and on campus—that understand the unique challenges that active duty service members and veterans face when pursuing higher education. The military also pays for College Level Examination Program (CLEP) testing to help active duty and veteran service members earn college credit for their military training and experience. Many VA education benefits exist to support and help insure the availability of affordable higher education for U.S. service members, veterans, and their families.
---
Tuition Assistance (TA)
Tuition Assistance (TA) is paid by the DoD and is usually the first education benefit available to military members. It is a great option for working towards a degree while serving on active duty. In both the Army and Navy, tuition assistance is available to all active duty after they complete one year at their first permanent duty station. The Marine Corps requires 24 months service before they're able to request tuition assistance. The Air Force has no initial time requirement. Each branch also has different eligibility requirements for reservists which are detailed in the chart below.

TUITION ASSISTANCE PROGRAM
OVERVIEW

DoD pays up to 100% of tuition and fees for courses taken while on active duty

ELIGIBILITY

Available to active duty personnel and some reserves
Army Reservists

Available to all Army Reservists (no activation requirement)
Enlisted members must have enough remaining service to complete course
Officers must have 4 years Reserve time remaining from date of course completion

Navy Reservists

Must be activated to continuous active duty
Enlisted reservists must be activated to 120 days
Officers must be activated for at least 2 years
Must be active duty entire length of course
Officers must also agree to remain on active duty for 2 years after course completion

Air Force Reservists

No activation requirement
Reservists pursuing an undergraduate degree receive 100% tuition assistance
Reservists pursuing a graduate degree earn 75% tuition assistance

Marine Corps Reservists

Must be activated to continuous active duty
Enlisted members must be activated to 120 days
Officers must be activated to 2 years or more

APPLICATION

Each branch of service has it's own application:

PAYMENT

Tuition and fees up to $250/credit hour with a $4500/year maximum
Maximum of 16 hours/fiscal year

OTHER DETAILS

Officers who use Tuition Assistance are required to serve an additional 2 years after course completion
Funds are paid directly to institution
Must complete course during time of service
May require repayment of funds for voluntary withdrawals and courses with failing grades
May not be used to obtain a degree at the same level a service member already possesses (for example, may not be used to pursue a second bachelor's degree)
---
Montgomery GI Bill
The Montgomery GI Bill was first implemented in 1985 and was the main education benefit for veterans until 2008. The Montgomery GI Bill has two separate components for Active Duty and for Selected Reserve. Both programs offer up to 36 months of payments paid directly to the individual rather than the institution. Qualifying education and training include:
Technical or vocational courses (such as HVAC repair, truck driving, EMT training, beautician school, CNA program, dental assistant training, etc.)
Flight training
Apprenticeships and on-the-job training (such as union work, law enforcement, fire department, etc.)
Licensing & certification tests

Although they cover the same types of education and training, their requirements and benefits are very different.

MONTGOMERY GI BILL — ACTIVE DUTY
OVERVIEW

Up to 36 months tuition assistance paid by VA directly to service members and veterans who enrolled in program and contributed $1200 in systematic or lump sum payments to cover education and training costs

ELIGIBILITY

Enrolled in program and made required contributions
Completed at least 2 years of service
Obtained High School diploma or equivalency/GED

PAYMENT

For Active Duty: Only pays actual amount of tuition and/or fees
For Veterans: Pays a monthly stipend (currently $1857, adjusted annually) towards tuition and fees
On the Job Training & Apprenticeships: Receive $1509/mo for first 6 months of training, $1021.35/mo for second 6 months of training, and $649/mo each subsequent month in addition to their salary from their employer

OTHER DETAILS

Monthly stipend is based on student status. (Current full time student payment is $1857/mo. and is decreased proportionately for ¾, ½, and ¼ time students.
Can be used up to 10 years after honorable discharge
Has a "Buy up" option that adds an extra $5400 in benefits if an additional contribution of $600 is made before separation
MONTGOMERY GI BILL — SELECTED RESERVE
OVERVIEW

Up to 36 months of tuition assistance paid directly to Reservist

ELIGIBILITY

6 year obligation in Selected Reserve signed after 06/30/85
Officers must agree to 6 years in addition to original obligation
Have completed initial active duty training
Remain in good standing in a drilling Selected Reserve unit
Still eligible if discharged due to a service disability

PAYMENT

If attending school full time, reservist receives a monthly payment of $369
Payments are decreased proportionately if attending ¾ time or ½ time
Reservists attending less than ½ time receive a monthly payment of $92.95
Apprenticeships and on-the-job training reservists receive the following payments from the VA in addition to their salary from the employer:

$276.75 for 1st 6 months of training
$202.95 for 2nd 6 months of training
$129.15 for all remaining months of training

OTHER DETAILS

Reserve components determine an individual's eligibility, not the VA
Eligibility typically ends the day the individual leaves the Selected Reserves
GI Bill is not considered financial aid, so you are still eligible for Pell Grants, scholarships, and student loans
---
Post 9/11 GI Bill (Chapter 33)
The Post 9/11 GI Bill was implemented in August 2009 and marked the availability of unprecedented VA education benefits for service members, veterans, and their families who served for at least 90 days after 9/10/2001. Unlike the Montgomery GI Bill, service members do not have to make a financial contribution to enroll in the program.
Service members who already paid into the Montgomery GI Bill but elected to use Post 9/11 GI Bill benefits instead are eligible for a refund of contributions. In order to qualify for a refund the individual:
Had to have bought into Montgomery GI Bill
Must have relinquished Montgomery GI Bill
Must have used all 36 months of Post 9/11 GI Bill
Must be receiving a monthly housing allowance in the month that last Post 9/11 Benefits are used
Must be the original beneficiary of both GI Bills–the benefits can't have been transferred to children or spouse (*Refunds are only for the original $1200 contribution. The additional, optional Buy Up program is not refundable.)

POST 9/11 GI BILL
OVERVIEW

Pays up to 100% of tuition and fees directly to college or university for 36 months

ELIGIBILITY

Automatic eligibility for scaled benefits after 90 days of service since 9/10/2001
Benefits increase every six months until full benefits are reached at 36 months of service
Eligible for use as active duty or veteran

PAYMENT

Pays 100% of instate tuition and fees at public schools for 36 months
Pays up to $22,805.34 in tuition and fees at private or foreign schools
Pays a monthly housing allowance based on E-5 rate with dependents at school zip code. Find current BAH rates based on zip code.
Pays a rate of ½ of the national average for E-5 BAH with dependents if classes are exclusively online ($840.50 for 2017-2018 school year)
Pays $1000 annual book and supply stipend

OTHER DETAILS

Students attending out of state schools are responsible for the tuition difference
Must be enrolled at least 51% of full time status to receive housing allowance
May be used on active duty or by veteran
Benefits may be used up to 15 years from active duty separation
GI Bill is not considered financial aid which means you're still eligible for Pell Grants, scholarships, and student loans
Can start and stop using benefits at any time
Can transfer unused benefits to dependents (children must use by age 26)
---
Additional Sources of Assistance
Yellow Ribbon Program
Several programs have been created to supplement the GI Bill and reduce out of pocket expenses for service members and veterans. The Post 9/11 GI Bill only covers the cost of in-state tuition at
public schools
and has a maximum cap for foreign and private schools. Any additional costs for students attending a school as a non-resident (out of state) or costs that exceed the national cap for private schools are the responsibility of the student.
Enter The Yellow Ribbon Program. This supplemental program is designed to help cover any additional costs beyond the GI Bill. Participating schools agree to pay a portion of a student's tuition and fees not covered by the GI Bill, allowing more students to attend out of state schools or private universities. The VA then matches dollar for dollar the contribution by the college or university.
Each participating school reaches an individual agreement with the VA and has limits that dictate the number of students able to participate and the total financial cap for the program annually. Each year a newly revised list is released in June detailing the specifics for participating colleges and universities. View the current list of participating Yellow Ribbon online schools to check the benefits offered by a school before enrolling.
Some Yellow Ribbon schools also offer discounted tuition to active duty service members and veterans. Capella University, for example, offers a 15% discount on undergraduate programs and a 10% discount on graduate programs. They also offer transfer credit for military training and on-the-job experience, flexible leave of absence policies, and programs that benefit military spouses.
Each school reassess the program funding annually. This means the funding is not guaranteed and must be renewed each year. Also, keep in mind that The Yellow Ribbon Program is not available while on active duty or to spouses to whom benefits have been transferred. The program may be utilized by an eligible veteran or by a child with transferred benefits only if they have earned maximum Post 9/11 GI Bill benefits by serving at least 36 months after 9/10/2001.
Tuition Assistance Top Up
Tuition Assistance is a DoD funded program separate from the GI Bill that pays for schooling while on active duty, paying up to $250/credit hour. The Top Up program can be used to cover course costs above the $250/credit hour maximum. Unlike Tuition Assistance, the Top Up program is a component of the both the Montgomery GI Bill and the Post 9/11 GI Bill. This means that if you choose to supplement Tuition Assistant with the Top Up program, your GI Bill entitlement will be charged and your future GI Bill benefits will be decreased. If the Montgomery GI Bill (which is paid directly to you) is used as the source of Top Up funds, you will receive the full monthly benefit dollar amount and be charged for a month of entitlement. (If going to school ½ time you will only receive ½ the monthly payment and be charged ½ month of entitlement.) If the Top Up program is used with the Post 9/11 GI Bill (which is paid directly to the institution) you will be charged 1 month (or ½ month if attending school ½ time) regardless of the amount of money that is actually paid to cover the costs over the $250/credit hour maximum.
For example, if you were to take two semester long 3 credit courses (6 credits total) at $300/credit hour, Tuition Assistance would pay a total of $1500 for that course leaving you with $300 that you are responsible for. If you used the Top Up program under the Post 9/11 GI Bill to pay the difference, you would be classified as attending school ½ time and be charged 2 months of GI Bill entitlement. Semester long courses are typically 4 months, but because you are attending school only half time, you are only charged 2 months. This means that you are using 2 months of Post 9/11 GI Bill benefits but actually only receiving $300 worth of GI Bill benefits.
If you plan to complete your degree largely through Tuition Assistance while on active duty and do not plan to continue your education after separation from the military, Top Up may be a good option to reduce out of pocket expenses. If you plan to continue to use your GI Bill as a veteran, it is probably best to save your benefits for future, higher college expenses. Keep in mind that even if you don't plan to use education benefits in the future for yourself, you have the option of transferring the benefits to your spouse or children which may save you more money in the long run when compared with the dollar amount you save using the Top Up program.
GI Bill Kicker
The GI Bill Kicker, which is also referred to as the Army, Navy, or Marine Corp College Fund, is add-on benefit that must be used in conjunction with the GI Bill but is funded through each service branch and the DoD. It is often included as part of an enlistment or reenlistment contract as an incentive to recruit service members with a specialty skill or in a field in which the service branch is experiencing a shortage. Because this is not a VA program, each service branch decides who to award the funds to and how much they offer. It is determined on a case-by-case basis based on fund availability and by how badly the service branch needs the particular skill the individual has to offer. Therefore, the dollar amount offered can vary widely from situation to situation.
Overall, the GI Bill Kicker can increase the monthly benefit payment up to $950/month which is paid directly to you. Because the Post 9/11 GI Bill funds are paid directly to the school, you must qualify for the housing allowance payment to receive these additional funds if using the Post 9/11 GI Bill. In this case, the additional benefit will be added to your monthly housing allowance payment. If using the Montgomery GI Bill, the GI Bill Kicker funds will also be included in your monthly payment.
Work Study Program
This program is available to full and ¾ time students in college degree, vocational, or professional programs. Admission to the program is determined by the student's ability to complete a work-study contract before the end of their education benefit eligibility and the availability of jobs within commuting distance of the student. Participants receive federal or state minimum wage (whichever is greater) with a maximum of 1300 hours in any 12 month period. The current federal minimum wage is $7.25/hr. State wages range from $5.15/hr to $11.00/hr in 2016. The money received is non-taxable and all jobs must be related to the work of the VA. Some examples are:
VA paperwork at schools
VA paperwork at VA offices or facilities
VA outreach services within the community or school
Performing services at VA medical facilities

Recipients may request a one time advance payment of up to 40% of the number of hours in the contract (maximum 50 hours). The VA will not pay the recipient again until the number of hours in the advance payment have been completed. The payments will then continue bi-weekly, or every 50 hours, whichever comes first. Students are eligible to work during and between enrollments. Veterans with at least a 30% service related disability will be given priority in the program. Work study can be used in conjunction with:
Post 9/11 GI Bill
Montgomery GI Bill-Active Duty
Montgomery GI Bill-Selected Reserve
Survivors' and Dependents' Educational Assistance

Tutoring Assistance
Many service members are unaware that the GI Bill includes funding for tutoring services. In order to use these services you must be receiving benefits at ½ time or greater and you must have a documented deficiency in a course that is required for your chosen program of study. The tutoring must occur in the semester that you are enrolled in the class for which you seek tutoring. A form must be submitted to the VA after the tutoring has occurred requesting reimbursement which must be signed by the student, the tutor, and a certifying official for VA benefits at the school. The form must be submitted within 1 year of of the first tutoring session and may be submitted monthly. This benefit pays up to $100/month with a maximum of $1200. Under the Montgomery GI Bill you may receive $600 worth of reimbursement without your entitlement being charged. Under the the Post 9/11 GI Bill your entitlement is not charged at all.

---
Survivors' and Dependents' Benefits
Two GI Bill programs exist to aid the families of service members who have either died in the line of duty or become permanently and totally disabled due to a service related condition.
The Marine Gunnery Sergeant John David Fry Scholarship
Otherwise known as the Fry Scholarship, this fund is specifically available to the children and spouses of service members who died in the line of duty after 9/10/2001. This scholarship pays 100% of tuition for 36 months. Children are eligible on their 18th birthday or at high school graduation and may use the benefits until the age of 33. The benefit is not affected by a child's marriage status. When the child of the service member begins to use the Fry Scholarship, he/she will no longer receive Dependency Indemnity Compensation (DIC) payments. A spouse has 15 years from the service member's death to use this benefit and will lose the benefit if remarried. The spouse may continue to receive the DIC payments in conjunction with the Fry Scholarship. Additionally, children of those who died in the line of duty prior to 8/1/11 are allowed to receive both the fry scholarship and dependecy and indemnity compensation per PL 111-377 Section 111.

Survivors' and Dependents' Educational Assistance (DEA)
This benefit is available to both veterans and dependents. Veterans and their dependents may use this program if the veteran is permanently and totally disabled as a result of a condition acquired due to active duty service. Dependents of a veteran who has died on active duty, as a result of a service related condition, or who is missing in action/held captive by a hostile force may also receive this benefit. Under the DEA, veterans and/or their dependents receive up to 45 months of educational benefits. A service member may not use the DEA benefit while on active duty. Spouses have 10 years from the date of eligibility to use the benefit (in cases of death of the service member, spouses have 20 years to use the program) and children may use between the ages of 18-26. Like the Fry Scholarship, children will not receive DIC payments while using this benefit. If a dependent qualifies for both programs, one has to be selected, except for dependents of service members who died between 9/10/01 and 8/1/2011. In this situation, both may be used, but only one benefit can be used at a time and the benefits are capped at 81 months.
---
Collaboration Between the Military & Colleges
The military has partnered with colleges and universities to facilitate affordable and timely degree or certificate completion for it's service members and their spouses and adult children.

Service Members Opportunity Colleges
The Service Members Opportunity Colleges (SOC) is a DoD contractor that works as a bridge between service members and higher education. The SOC has developed a Degree Network System with participating colleges and universities worldwide. Network schools agree to the transferability of many course credits within the network and have reduced academic residency requirements allowing service members to continue pursuing their degree even while moving from duty station to duty station.
Colleges and universities within the network also evaluate the student's military training and courses and may grant college credit for this experience. This is a great option for individuals who have gained technical knowledge and skill in their military career, but need academic credentials to obtain civilian employment after military service. Many of the courses taught within the SOC network are available through distance learning which helps service members who are unable to attend in a traditional classroom setting.
When participating in the SOC, the student completes a student contract which outlines goals and requirements for degree completion and takes into consideration a service member's military training. This agreement protects students from degree requirement changes and from being penalized for service related interruptions of academic studies. If the service member does not reach degree completion before discharge, the student contract is still valid and the student may continue to take advantage of the program.
Some schools, like Western Governors University, also offers multiple scholarships to active-duty or veteran students, as well as their family members. Awards are generally between $1,500 and $5,000.
Principles of Excellence
In 2016, over 1 million beneficiaries received education benefits through the VA with payments totaling over $12 million. In the same year 79% of the new recipients used the Post 9/11 GI Bill. Unfortunately, some colleges and universities saw this funding as an opportunity to target and take advantage of service members and veterans. To protect VA beneficiaries, an Executive Order was enacted in 2012 requiring all schools who receive Federal funding through military and veteran education benefits programs, such as the GI Bill and Tuition Assistance, to comply with the Principles of Excellence program. Over 6,000 institutions have agreed to comply with the following guidelines for service members and veterans:
Provide each student with personalized information regarding the total cost of their education program
Provide an education plan, including a timeline, to military and veteran students receiving education benefits
Stop all fraudulent recruiting and misrepresentation directed at military personnel and veterans
Provide accommodations for military members and reservists whose studies are interrupted due to a service requirement
Designate a Point of Contact for the student to receive academic and financial advising throughout their course of study
Secure accreditation of programs before enrolling students
Abide by refund policies regarding Federal student financial aid

Section 702 of the Choice Act offers similar protection to VA education benefit recipients. If a school charges a service member or veteran who qualifies for any version of the GI Bill more than the instate, resident rate, the VA will not approve the use of GI Bill funds at that institution. All 50 states are now compliant with the Section 702 of the Choice Act.
---
College Credit for Military Experience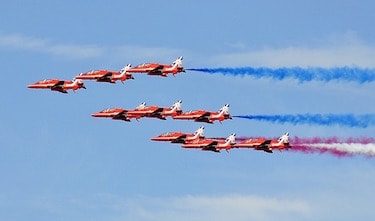 Another education benefit available to service members is the opportunity to earn college credit for military experience. The American Council on Education (ACE) works with the DoD to decide appropriate college credit for military training and experience. The Army, Navy, Marine Corps, and Coast Guard all utilize a Joint Services Transcript (JST) to document this experience and list the ACE recommended college credit associated with each training experience or course. The JST also details the service member's individual job history/skills within the military, types of training completed, and any military courses attended, adding a recommendation for earned credit for each. More than 2,300 colleges recognize this transcript as an official document. Each institution individually decides whether to reject, accept, or modify the ACE credit recommendations.
The JST also lists any CLEP or DSST exams taken by the individual. These are both college level, subject specific tests that can be taken to earn college credit. There are 33 introductory level CLEP exams and 38 DSST subject exams. The exam fee for both types of tests is $80 each and typically earns 3 credit hours with a passing score (some CLEP exams award higher credit hours). CLEP credit hours are accepted at 2,900 colleges and universities and DSST credits are accepted at over 1,900 colleges and universities. These tests can significantly reduce the overall cost of a college degree and can even be paid for with education benefits! Active Duty service members from all branches can use their benefits for 1 attempt per exam title. (This test fee reimbursement benefit is not available to veterans, spouses, or dependents.)
Keep in mind though that using your GI Bill for test fee reimbursement charges your total entitlement. For the Post 9/11 GI Bill, the dollar amount of the test is rounded to the charge for a full month, so an $80 test will charge one full month to your VA education entitlement. It may be more economical to pay for the exam out of pocket and save your VA entitlement for more expensive courses. You can search by institution to find out which CLEP exams are accepted at a particular school. You can also view schools that accept DSST exams.

---
Top Online Colleges for Veterans & Military
Southern New Hampshire University
Accreditations: ACBSP, CAEP, CAHIIM, CCNE, NEASC
Tuition: $225-$627 per credit hour
Programs: Military Tuition Assistance, Montgomery GI Bill, Post-9/11 GI Bill, Yellow Ribbon Program
Southern New Hampshire University has over 80,000 students enrolled in their innovative, dynamic online educational programs. For military students, they offer a team of dedicated advisors, a wide variety of benefits and discounts, and partnerships with the USO, Operation Homefront, WT3, and other organizations that serve the needs of veterans and their families.
Grand Canyon University
Accreditations: ACBSP, CAATE, CCNE, HLC
Tuition: $355-$640 per credit hour
Programs: Military Tuition Assistance, Yellow Ribbon Program
To better help military students find lucrative careers, Grand Canyon University provides online degree programs in highly sought-after fields like business, public safety, justice students, nursing, and more. Many of these programs are offered in partnership with the Servicemembers Opportunity Colleges organization for greater flexibility and streamlined credit transfers.
University of Massachusetts – Lowell
Accreditations: AACSB, ABET, CAMPEP, CAPTE, CCNE, EHAC, NAACL, NASAD, NASM, NCATE, NEASC
Tuition: $380-$655 per credit hour
Programs: Military Tuition Assistance, Post-9/11 GI Bill, Vocational Rehabilitation
Recognized as a "Best for Vets" school by Military Times, the University of Massachusetts – Lowell offers a wide range of benefits, services, and programs designed to help active and veteran military students achieve success in their academic and career endeavors. A nationally ranked public research university, this school is notable for having one of the highest returns on investment for graduates.
---
How are VA Education Benefits Measured?
All types of GI Bill education benefits are not measured in consecutive calendar months. If an individual has 36 months of education benefits, this does not mean he has only 36 consecutive calendar months to complete his education. Benefits can be started and stopped any number of times and are calculated by the months and days that the VA is making payments on your behalf.
For example, if a school semester begins on August 21st and ends on December 14th, the individual's VA entitlement will be charged 3 months and 24 days if the student is attending at a full time rate. The VA uses the average of 30 days regardless of how many days are actually in a month. This means in this example the entitlement is charged 10 days for August 21st – August 30th, 1 month for September, 1 month for October, 1 month for November and 14 days for December 1st through 14th. If a student is attending at less than a full time rate, the entitlement will be charged proportionately.

---
Montgomery GI Bill vs. Post 9/11 GI Bill
Individuals who qualify for both the Montgomery GI Bill and Post 9/11 GI Bill must select one program in writing. If an individual selects the Post 9/11 GI Bill, he/she may not change back to the Montgomery GI Bill after receiving any Post 9/11 GI Bill benefits.

---
Where to Find More Information
GI Comparison Tool
The U.S. Department of Veteran Affairs has provided a
GI Comparison Tool
that estimates the dollar value of education benefits. The tool allows you to input specific parameters such as the type of benefit used, your military status, cumulative time of service, and the institution you plan to attend. The tool will then calculate the maximum amount you may receive for annual tuition, monthly housing allowance, and annual book stipend. The results will also include the number of GI Bill students at that particular institution.
VA Contact Information
An education call center is available for questions at 1-888-GIBILL1 (1-888-442-4551).
Tax Information
Military education benefits are not taxable and do not have to be reported as income on taxes.
---
Earn an Online Degree with Your VA Education Benefits
Veterans education benefits are really the least that our country can offer to active-duty sevice members and veterans. The new partnerships between the VA and schools, offer unique opportunities that help the members of the military to earn an education faster and cheaper. Your VA education benefits can launch you on a new path and there's no better time to start then now.

Related Resources
The Best Online Colleges for Military Students
How to Use the GI Bill Education Benefits for Online Classes