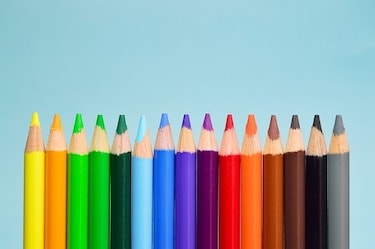 There are many fulfilling jobs in education.
These careers offer rewarding opportunities to help people young and old grow intellectually and develop new skills. School jobs entail a wide range of broad, management-level responsibilities, while still fasciliating personal, one-on-one connections.
You can go into lots of different fields with an education major, so let's take a closer look at the best jobs for anyone who has a bachelor's degree in education. While some of these jobs will require further education, many will be available once you complete your bachelor's degree and teaching certification!
---
Summary of Skills for an Education Major
A teaching degree prepares people for the challenges of the classroom, but the skill acquired during an education major can be applied to many different fields. Providing instruction is one of the most obvious skill sets. Teachers learn to effectively communicate concepts, helping people understand topics that range from ethical theories to advanced calculus.
Many education majors specialize in a specific form of teaching, so they will likely acquire advanced skills in science, math, music, or other important subjects. These skills can often be applied to different jobs, including careers in education.
Problem-solving is another important skill for education majors. With this degree, you'll learn to assess complex problems, and create a useful, clear solution. For example, teachers will need to create a comprehensive plan for teaching students who are at different skill levels while still providing a challenging yet useful education.
Teachers also need to be skilled in teamwork in order to provide a quality education to their students. While the "team" isn't as clearly defined as a business team, the group can still include other teachers, students, parents, administrators, and more. Getting everyone to work towards the same goal can be tough, and an education degree prepares you for these challenges.
There are many other skills that are acquired during an education degree. From management to speaking to evaluating performance, an education major gives students a full inventory of high-demand skills.

---
Determining the Best Jobs in Education: Our Process
To make this list, we looked at two important elements of a job choice: salary and expected job growth. Obviously there are other factors that matter, such as job satisfaction, but these are two important parts that can easily be compared side-by-side.
To generate our information, we looked at data from the Bureau of Labor Statistics, a section of the U.S. Department of Labor. This government agency lists average salaries for many different careers. According to their data, the average salary across all jobs in the United States for 2016 was $37,040.
We also looked at estimates on job growth. The current job growth listings from the BLS are estimates for the period of 2014 to 2024. The expected job growth across all careers is 7%.

---
Best Entry-Level Jobs for Education Majors
While the long-term career opportunities are extensive for someone with a education degree, here are the highest paying education degree jobs you can get right out of school.
#1 High School Teacher
Avg. Salary: $58,030
Top 10%: $92,000
One of the most traditional jobs in education is the role of a high school teacher. These professionals work in either public or private schools and can teach a wide range of subjects, but every high school teacher must have proper certification and licenses, which are administered by the state.
High school teachers have a challenging job, but they make an average of $58,030 a year. If you are among the top 10% of this field, you can expect to make over $92,000 annually. Job growth is 8%, making it a steady career choice.
#2 Special Education Teacher
Avg. Salary: $57,910
Top 10%: $93,090
Students have a wide range of learning, mental, emotional, and physical disabilities. It is the job of special education teachers to help them learn and develop useful skills for future careers and general living. Teaching can include many topics, such as reading, writing, math, and science. Most special education teachers work in public schools, although some work in private schools and childcare centers.
The pay for this career sits at an average salary of $57,910. The top 10% of special education teachers enjoy an annual salary above $93,090. The job growth for this career is expected to be 8%, fueled in part by increased awareness of special education needs.
#3 Middle School Teacher
Avg. Salary: $56,720
Top 10%: $89,000
Middle school teachers are typically responsible for educating students from 6th through 8th grades. They build on the fundamentals of education that were established during elementary school, and prepare students for the content and structure of high school. Like most education jobs, they also need proper licensing and certifications through the state.
Pay for a middle school teacher is just slightly below that of a high school teacher. They make an average salary of $56,720 a year and the top 10% earn over $89,000. Expected job growth is also steady at 8% from 2014 to 2024.
---
Highest Paying Jobs in Education
Now let's look at the best careers in education for earning a strong income. While many of these are school system jobs, some are in the private sector and a few are jobs in higher education.
---
Selling Your Skills as an Education Major
If you decide that teaching is not right for you, you may think that it will be impossible to get a job outside of a school. Fortunately, you have a wide range of skills that can be applied to many different career paths.
For example, leadership is an important part of working as a teacher, and the same skills are required by business management positions. Tell potential employers about how you led classes, worked with parents, took guidance from principles, and brought everything together to provide a high-quality education. This will show employers that you are suited for a management position.
Focus on what you can do and provide direct examples of work that you have done in the past. You might not have the perfect experience, but using your teaching degree or experience to demonstrate your value will give employers a chance to understand how you can enhance their company or organization.

---
Continuing Your Education
Like all good careers, staying on top of the field and maintaining an education is important. For many teachers, the need to stay certified and licensed requires them to take courses or pursue education beyond the bachelor's degree. In a way, teachers must be lifelong learners, so having an attitude of constantly learning new things will help you create better students.
For formal education, such as master's degrees and doctorates, you need to be very specific on what type of career you want to pursue, as the higher you go in education, the more specialized and specific it becomes. You'll learn fewer soft skills that can apply to many jobs, and more hard skills that apply directly to the job you seek. For example, if you want to be a principal, you will need to pursue a master's degree in education administration or a similar field. This master's degree will generally take two to three years to complete.
Even if you're not interested in a master's degree, you may need to complete specialized training for specific jobs. A special education teacher, for example, will often need a degree that specifically applies to special education.

---
Amazing Education Jobs Await You!
You can have a world-class education from the comfort of your home. Online teaching degrees are a great way for busy professionals or parents to acquire the skills they need to start one of the highest paying jobs in education.
Related Resources
How to Complete Your Alternative Teacher Certificate Online
Will a Master's in Education Leave You Unemployed?
The 152 Most Affordable Online Master's in Education