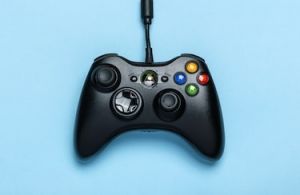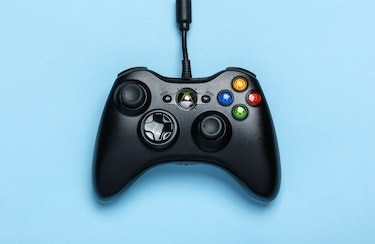 Video game testing sounds like a dream job for many people.
After all, you get paid to play video games all day long…right? Well, no, not exactly.
The truth is, video game testing is a highly challenging career that requires more than just leisurely thumbing through video games. You may be the best Grand Theft Auto player in your group, but that doesn't mean you would make a great video game tester.
While this is a highly desirable job with relatively-low educational requirements, most people actually use it as a springboard for a career in the video game industry. In fact, it's the opportunities, not the pay nor the "play," that attracts most people to the position.
So, do you love video games enough to give it a shot? Then keep reading to learn more about this exciting, challenging career.
Quick Facts About Becoming a Video Game Tester
What Do Game Testers Do?
Video game testers find the "glitches: or "bugs" in video games so programmers can fix these errors before the games are released to the public. Testers repeat levels multiple times to try all options and report their findings to the development team.
Video Game Tester Salary Potential
The average annual salary for video game testers is $53,030, but those with years of experience in the industry can end up making over $70k a year. However, there are lots of temporary and part time hourly jobs testing video games that pay around $10-15 per hour. Perks of being a tester include being able to see the latest games before they are released, getting a foot in the door for future work, and getting experience that can boost your resume for other work in the gaming industry.
What Skills Do Game Testers Need?
All game testers need experience with playing video games, but there are many other skills required. Testers need above average attention to detail, communication skills, and troubleshooting talents to be able to report and bugs to developers. In addition, the work can be repetitive as you try to find all the possible problems, so a strong work ethic is key.
What Education Do Video Game Testers Need?
While there are no specific educational requirements to become a game tester, there is a lot of competition for these jobs, so at least some education is ideal. Many game testers will have a degree in game design, video graphics, computer programming, or another related field. Those who are enrolled, but have not completed their degree are in a perfect position to get jobs that directly apply to what they are learning.
Where Do Video Game Testers Work?
Some video game testers work in-house at the bigger companies, which are mostly located on the East and West coasts. However, many smaller studios exist all across the country, and may hire contract workers to test games at different times. In addition, some positions allow you to work from home, testing games on your own equipment.
Video Game Testing Jobs
Video games are booming, with at least 75% of Americans reporting that there is a gamer in their household. Opportunities for video game testers often have multiple applicants, so having some education in related fields like game design, computer programming, graphic design, technical writing, quality assurance or communications will help you stand out among the many job applicants.
Steps to Become a Video Game Tester
Decide if a game tester career is right for you;
Compare degree or certificate programs to find the best choice for your career;
Take classes to boost skills or complete your degree in a related field;
Bolster your resume with additional education.
What Do Game Testers Do?
Video game testers are people who work for video game companies with the task of thoroughly testing games to make sure they are free of "bugs," "glitches," and other problems. They are also known as "beta testers," or simply "game testers." A more professional occupational title is QA Tester, with "QA" standing for Quality Assurance. Whatever the title of the job, the work is all about trying to help developers minimize the problems that users will face once the game is released to the public.
The job of a video game tester is not to actually play the game, but to break the game. They purposefully move through the video game, playing all the levels, going through all the menus, and using all the different characters and options with the goal of uncovering flaws in the system.
A video game tester is expected to take a wide range of actions in the game to identify any bugs or glitches. Essentially, a bug is something wrong with the programming, and there can be a huge variety of them. A bug comes when a player gets trapped in a certain spot, or when a movement graphic doesn't work properly on a specific character. There are literally millions of possible bugs that could be in the game, but thanks to game testers, most games are released nearly flawless.
One of the main tasks of a video game tester is to use the game in as many possible ways as they can possibly conceive, taking actions that few users will ever make. Testers will try actions and gameplay that developers may not have anticipated to search for programming problems that can be fixed before release. This might sound time-consuming and repetitive, but it's an essential duty.
The attention to detail is so important for testers because they will need to be able to replicate any bugs they find so the programmers can fix them. Being able to reproduce the exact steps it took to get to the problem spot and write up a report is key.
Game testers may also have to run through matrix testings. Matrix testing is often used in fighting games like Mortal Combat, Tekken, or Soul Calibur. Say a fighting game has 20 different characters and 20 different levels. When doing matrix testing, the video game tester would need to play as each character vs each character (including Character 1 vs Character 1) on all 20 levels. That's 8,000 different matchups! That's just one example of the highly-detailed, often monotonous work that video game testers have to do.
Video Game Tester Salary Potential
Your game tester salary will depend on your education, experience level, and skills.
According to the Glassdoor, the average salary for testers is about $55,030 annually. Entry level QA workers, with between zero and one year of experience, earn an average of $42,186 per year. Testers with one to three years of experience average roughly $47,151 a year. The average for workers with four to six years of experience is $53,849, while the average for the most experienced testers is $67,454 per year.
Not all video game tester jobs are salaried positions. Many game companies hire temporary game testers, sometimes through temporary agencies, or even part time video testers. These positions mean that you would be a contract worker rather than a salaried employee with benefits. Some positions offer very low pay, barely above minimum wage, but these jobs can be a way to get some experience to decide if you want to pursue a career in the industry.
Many tester jobs are paid hourly rather than salaried, meaning that you will get paid for any hours over 40 hours you work per week. However, budgets on most games are tight, so companies will often just want you to work extra hard in your regular work hours rather than pay you for overtime. No matter how you are paid, you will be expected to be highly productive during your work hours if you want to keep your job.
Salaried, full time jobs will likely come with benefits like health insurance, but those who work in temp positions or part time will likely need to provide their own health insurance. Because many jobs are contract, working as a video tester while you are studying to complete a degree means you can keep your student benefits while you hone your skills for more permanent work in the video game industry.
Perks of Being a Video Game Tester
First, you get to interact with all the latest video games before anyone else. While you can't really call it "playing" video games, you do get the chance to use new games that others may not experience for years. If you're a video game junky, this is probably one of the biggest perks of becoming a game tester.
Secondly, many people use a game tester job as an entry into the industry. While the position is low on the experience level and pay scale, it can lead to higher positions in video game development and design. It is a great way to get some experience and contacts in the video game development world and give you a leg up if you want to go into a higher paying job in video game design or engineering in the future.
Third, it can be a job you do while you get further education to become a higher paid working in the video game industry. Some schools will have distance education for these careers, while others may have evening classes. Or you might work part time as a video game tester to help pay your way through school. The perk there is you are also getting job experience while you get paid in a field you have always dreamed of working in. That's a win all around.

Video Game Tester Requirements
Skills & Abilities
There are many basic skills and abilities that you will need for a career as a video game tester, but probably the most important attribute is experience with video games. You need to understand the top genres of games, know what makes for a good video game, and grasp the essentials of game play. Knowing video games, however, is just a start.
It might surprise you to learn that strong writing and communication skills are essential for a good video game tester. The ability to write in a clear, brief, and effective manner will help you describe the glitches you find and how you found them. Your clear writing will give developers a clear path to addressing the issue and creating a fix. You don't have to be a poetic, colorful author; you need to be a clear, concise, and detailed communicator.
As a video game tester, you will also have to understand basic troubleshooting. While you won't have to solve specific problems with the game, you will have to recreate, often dozens of times, the specific sequence that led to the glitch. Finding a bug can be simple, but recreating the steps to reproduce the result can be a challenge.
Broad knowledge of video games and different genres can be a great asset. If you only know how to play shooter games, for instance, you will be limited in the companies and products you can work on.
However, if you have skills in many different types of games, and on multiple different platforms—from game consoles to mobile—you will have more opportunities in this field.
While most of the work testing games is looking for technical or programming errors, game testers may also be asked to evaluate the storyline of the game for consistency, so a strong understanding of narrative structure and ability to remember story details will also help you on the job.
Critical thinking skills, good communications skills, technical writing ability, and game-playing experience are all required for jobs as a tester. There can be a lot of competition for QA jobs in the game industry, so developing your skills is crucial to standing out from the pack.
Personality Traits
First of all, a high-quality video game tester will have a strong knack for details. Gaming proficiency is required, but you'll need to take it even further by spotting glitches that are so small the average player will never notice them. A good game tester will have to spot these tiny details and point them out to the developer. You can fully expect to be tested on details when interviewing for a game testing job.
Also, you won't last long in game testing without a tolerance for repetition. You may have to play a level over and over again, attempting to perform every possible task or interact with every computer-based character, walking through all the possible actions in order to make sure they function properly.
A good video game tester will also be a team player and have a strong work ethic. The ability to meet deadlines and work independently will also contribute to a long video game tester career.
Education Needed to Become a Game Tester
While there are no requirements for education or a specific video game school, there are a few paths that you can take to increase your chances of landing a job as a video game tester.
Game testers are generally educated in either game design or in something related to video graphics, computer science, or other software-related fields.
Popular Online Game Design Programs
Each of these education paths will cover how programs and coding comes together to make the technology like video games, websites and online apps. You'll also learn why certain programs behave the way they do, and how applications are designed from the ground up. This is highly technical education, but it may also involve theoretical and artistic concepts like color composition, image balance, texture, or user behavior.
Possible degrees for video game testers include:
Game design
Software development
Software design
Software engineering
Computer programming
Computer science
Graphic communication
Software quality assurance
Software testing
As you can see, almost any computer science major will give you the skills needed to quality for a game testing position.
Top Online Computer Science Degrees
Certificates
There are also a few certificates that will benefit video game testers. These certificates offer a direct education in a specific field and often provide a faster entrance into a new career path.
Certificates related to video game testing include:
Quality control
Graphic design
Web programming
Game design
Online Certificates for Game Testing
Related classes
Because a video game tester is not only responsible for finding problems with a game but also relating these problems to programmers and developers, it is important to also have a well-rounded education that enhances communication skills.
A video game tester will also benefit from a classes related to:
Communications
English
Writing
Technical writing
Coding
Journalism
Working in a contract or part time job as a video game tester can be a great way to help fund your education. If your passion is video games, and you dream of working on the teams that build games, then working as a QA tester while you get your degree to help you move up is a terrific way to apply your skills while you learn more.
Where Do Video Game Testers Work?
Working On-Site for Video Game Companies
Most video game QA jobs are in or near the big cities where the big gaming companies have offices. That used to mean the East or West coasts, but more recently, hubs of digital jobs have been cropping up in places like Austin, TX, Las Vegas, NM, and smaller cities in Utah, Iowa, and elsewhere. You used to need to move to one of the "hot" centers of game design to work as a QA tester, but these days, there are opportunities in many different areas of the country.
Some work may be in the offices of a game development company, but temporary jobs may be in rented space set up for a surge in activity before a new release. Work in video game QA can be cyclical, with large teams needed for shorter periods of time. That said, the larger studios have QA departments that have permanent jobs too. For those who have great skills and a love of detail work, this can be a full career. As needs shift over time, you may need to move to a different area to continue moving up the ladder as a QA tester.
When you work on-site for a game company, whether in their offices or a temporary set-up, they will provide you with all the gaming consoles and computers you need to get the job done. Often, companies need to test their product on different gaming platforms, including mobile, PC iOS, or even virtual reality versions, so a familiarity with different systems can be an asset.
Video Game Testing from Home
If you are searching for a career that lets you work from your own home, then look to the video game industry. While many game testers will work in-house for major companies, work from home is possible in some positions. This means that many testers have no daily schedule and no boss hovering over their work. However, once an assignment is given, you are expected to meet specific deadlines. How you meet those deadlines is entirely up to you. Often the game developer will set individual milestones, breaking down the work into smaller segments.
There are some scams out there where people will try to get you to pay money to apply to be a game tester. Legitimate jobs will never charge you a fee to apply, so don't fall for it. If a work-from-home offer sounds too good to be true, it is likely to be a scam. Use extra caution if you are interested in being a remote video game tester.
A game tester's work area is in front of a television or computer screen. Like most work-from-home professionals, the need for a quiet area is essential, allowing a game tester to give all their attention to the work at hand.
Almost all work-from-home video game testers will have to provide their own equipment, meaning you will have to purchase consoles, computers, controllers, and other products in order to complete the work and earn an income.
Video Game Testing Jobs
The job outlook for testers is directly tied to the video game industry. As long as people are lining up to buy the latest versions of Fallout, Madden, Call of Duty, or the hottest labels, there will be a need for testers to "break" these games. While it is unknown just how many video game testers there are in the US, the number is certainly in the thousands.
According to the Entertainment Software Association, 75% of Americans have a gamer in their household. Add to this that gamers are 54% male and 46% female, and 65% of adults play games, and you have data that disproves the idea that only teen boys play video games.
Considering the rise of mobile apps and downloadable games, the need for video game testers is not expected to drop anytime soon.
However, competition can be fierce for these positions. Because of the relatively-low educational requirement, there are often many qualified candidates applying for a single opportunity. This makes the need for education all the more important, as it presents a chance to separate yourself from the pack.
Related Careers
There are a wide range of jobs related to the field of video game testing. In fact, the role of a tester is often used to gain upward mobility into other positions. For example, working as a tester may be the entry you need to work in positions that deal with pre-production, design, marketing, video game art, management, and more.
A job as a video game tester may lead to further opportunities, including:
Lead designer
Content designer
Game mechanic designer
Level designer
Writer
Lead programmer
Artificial intelligence programmer
Graphics programmer
Network programmer
User interface programmer
Concept artist
Art director
Animator
Lead artist
Audio developer
Quality assurance director
Ready to Become a Video Game Tester?
With the right education, a knack for detail, and excellent communication skills, you just might be the perfect tester for the next blockbuster video game.
Related Resources
13 Highest Paying Technology Careers