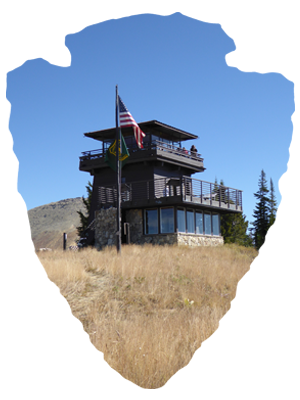 Have you ever visited a national or state park?
Maybe you've driven through the Badlands of South Dakota or witnessed the grandeur of Yellowstone in Wyoming and Montana. Perhaps you've visited the Great Smokey Mountain National Park in Tennessee and North Carolina or walked through the lush forests of Washington's Olympic National Park.
From Maine's Acadia to California's Yosemite, the United States are full of parks. And it's not just national parks, as state and local bodies have also created thousands of parks waiting for you to visit.
If you have experienced these areas, you've probably witnessed a common theme: park rangers.
Park rangers are the protectors of our parks, looking after the land, facilities, and people who visit them. They have many responsibilities, from managing gift shops and providing tours to conducting dangerous search-and-rescue operations. They are the gears that make our parks turn.
Thinking about a park ranger career? Keep reading to learn step-by-step how to become a park ranger!
View Online Environmental Science Degrees for Park Rangers
---
How to Become a Park Ranger
Park ranger requirements are just as varied as the work itself as each state, county, and municipality will have its own standards. The National Parks Service is the exception and has well-defined requirements for their park rangers.
New Jersey, for example, recommends that anyone who wants to become a state park police officer (a law enforcement park ranger) first meet the qualifications to become a trainee, and work under a high-ranking park ranger for a period of time.
Although it is highly recommended, some states have no educational requirements outside of a high school degree, while others have exact standards for education.
California requires candidates to have at least two years of study from an accredited institution, while Kansas park rangers are "expected to be highly-educated" but can substitute experience for education in specific cases.
Follow these steps to become a park ranger:
Research park ranger requirements for your state;
Complete education requirements;
Fulfill training and earn any necessary licenses;
Gain experience in seasonal park ranger jobs or with volunteer work.
---
Park Ranger Education
While there aren't universal park ranger education requirements, many fields of study will contribute to a park ranger career, helping you accomplish your duties and maintain high-quality parks.
If you want to be a park ranger, start your educational path by looking at degrees that directly contribute to the career. Majors related to police work give students knowledge in law and criminal justice necessary for the law enforcement side of park ranger job duties.
Conservation or parks management are also preferred degrees for park rangers. This type of education gives a student a foundational knowledge on the relationship between animals, people, habitat, and populations.
Other common park ranger degrees include:
Horticulture
Police science
Fisheries management
Biology
Museum sciences
---
Park Ranger Training
Most park rangers must also go through formal training and earn various licenses. Like formal college attendance, requirements will vary by state.
The National Park Service, however, has specific training for law enforcement rangers and interpretive rangers. Seasonal law enforcement rangers go through a program that resembles basic training for police officers and game wardens, while year-round law enforcement rangers attend the Federal Law Enforcement Training Center (FLETC) in Georgia. These park ranger training programs teach skills like making arrests, enforcing laws, and conducting investigations and searches.
---
Gain Experience with Volunteer or Seasonal Park Ranger Jobs
Requirements to become a park ranger don't end with education and training. Since the field is competitive, candidates with extensive experience have an advantage in the job market. Start building your potential right now by volunteering with parks and wildlife refuges in your local area. Seasonal employment with the parks department will also give you a good foundation and display your passion and appreciation for parks and the outdoors.
Many college students seeking a career as a park ranger work at national and state parks during the summer. Jobs range from acting as a park guide to providing seasonal maintenance and labor. Seasonal workers might also maintain park grounds, run the checkout desk at a gift shop, or volunteer in museums and historical sites.
---
Park Ranger Careers
Why Pursue a Park Ranger Career?
The main attraction of park ranger jobs is the chance to work outdoors in some of the most beautiful environments America has to offer. Many park rangers spend their days monitoring trails, checking roads and camps sites, and inspecting areas that many people pay to visit. That, in itself, is enough to attract people to become a park ranger.
The outdoors, however, is only one of the perks. Park rangers also educate the public, interact with a wide variety of people, and perform tasks that change on a day-to-day basis. It rarely gets repetitive, as one day you may be guiding a tour of school children and the next day you may be using a chainsaw to clear downed trees from a trail.
Traits of a Good Park Ranger
What does it take to become a good park ranger? Besides fulfilling state-mandated park ranger qualifications, ask yourself if you have the unique traits and characteristics well suited for this career.
First of all, a park ranger must have strong social intelligence. Being able to communicate with people in a clear, friendly manner is essential to all park rangers, whether they oversee a national monument or a large wildlife refuge. Law enforcement park rangers will have to communicate with people on rules and regulations while providing firm and direct commands when needed. Interpretive park rangers will need good presentation and conversational skills.
A desire to help is also a common trait in successful park rangers. Whether you are searching for a lost hiker or answering questions about the site's history, a willingness to help ensures you'll provide a great experience for any visitor.
Other desired characteristics include independence, strong organizational skills, and a deep passion for history and the outdoors.
Different Types of Park Rangers
In general, there are two specific types of park rangers. However, it should be noted that these various types are not exclusive and often overlap, and many park rangers will have some form of both wrapped up in their career.
Law Enforcement Rangers
Most park rangers are fully-certified peace officers who have the authority and training to make arrests, investigate crimes, and perform search-and-rescue operations. Law enforcement park rangers may respond to crimes in progress or search for missing hikers. They often have specific training in outdoor skills like ATV usage, horseback riding, boat operating, and more.
Interpretive and Cultural Park Rangers
These are the park rangers who provide enlightening and educating experiences for visitors. Their goal is to help people gain an understanding and appreciation for historic sites, wildlife refuges, archaeologically-significant areas, and more. They may answer phone calls, provide information for hikers, or plan presentations and outreach.
Job Duties of a Park Ranger
Although park rangers have a wide range of duties, their primary responsibility is protecting, supervising, and maintaining outdoor areas that have been designated as parks. Overall, the biggest priority is to maintain safety among park visitors.
The vast majority of these parks will be either national (funded and operated by the U.S. government through the National Parks Service) or state (run by the state's government). For example, the state of Wisconsin holds the Apostle Islands National Lakeshore, which is part of the National Parks Service, as well as Devil's Lake State Park, which is operated by Wisconsin's state park system. There are also parks managed by county and city governments.
Job duties for a park ranger vary widely, often changing with the season. During the spring, you may be responsible for cleaning up trails that have been damaged or eroded during the winter. In the summer tourist season, you may find yourself directing traffic or filling in at the park's gift shop. Fall duties could include raking leaves or winterizing buildings that won't be used until spring.
Generally, the larger a park, the more specialized the duties. Smaller parks may have only one or two rangers, so these people are responsible for nearly everything, while larger, more popular parks will have specialized staff members that maintain specific duties.
When you think of a park ranger, you probably think of someone working in an expansive wooded area or vast plots of wilderness. While this is not necessarily inaccurate, it doesn't give the complete picture of park rangers, as many do not work in trailed forests or epic-landscapes. National monuments, like the Vietnam Memorial in Washington D.C. and the Statue of Liberty in New York City are also part of the National Park Service and are all run by park rangers.
Hazards of Being a Park Ranger
It shouldn't be taken lightly; park rangers, especially those working in vast, remote parks, have a very dangerous career. Park Rangers who focus on the law enforcement aspect of the job are particularly susceptible to harm, as they may pursue criminals and make investigations in areas where there is no backup.
According to a 2005 report by NPR, rangers working for the National Park Service are more likely to be assaulted than both border patrol officers and FBI agents. It may come as a surprise, but a park ranger career can be just as dangerous, if not more so, than policing crime-ridden urban areas.
Park Ranger Salary
Salaries for park rangers can vary heavily, with many factors, including experience, size of park, general duties, and education, coming into play. Some park rangers make around $15.00 an hour, while others command a salary over $80,000 per year. Also, the frequency of pay can vary by season, as the summer tourist months will often require overtime, which increases the salary and fluctuates monthly averages.
National park ranger salary rates are more consistent than state park ranger pay which can vary wildly. At the lowest level, national park rangers will earn around $27,000, while more experienced and educated park rangers can earn more than twice that amount.
According to the Houston Chronicle, top paying states for park rangers include Pennsylvania, Alabama, Colorado, Massachusetts, and Missouri. A park ranger working in Pennsylvania will make an average salary of $46,790 per year, while a ranger working in Maryland, one of the lowest paying states, will average only $20,160 annually.
Career Outlook for Park Rangers
As long as there are national, state, and local parks, there will be a need for park rangers. Demand for park rangers will grow at a steady rate, essentially staying in line with the general growth of the economy as a whole.
However, these desirable, steady jobs are in high demand, so applicants will face stiff competition when applying to be a park ranger. National park employment is especially competitive with as many as 100 applicants applying for a single position. Having the best education, experience, and background is essential for nabbing a coveted national or state park ranger job.
---
Is Becoming a Park Ranger Right for You?
Nothing about being a park ranger is easy, not even landing the position, but don't let that stop you. If you are truly passionate about the outdoors, have a genuine desire to help people, and enjoy interacting with curious souls, then you may be the perfect park ranger.
Whether you want to walk people through the site of a historic battle, maintain trails on a remote forest, or educate school kids at a modern museum, becoming a park ranger will provide new and unique challenges every day.