Loozrboy/Flickr
Online paralegal schools are the fastest way to kick start a legal career. Three great reasons the paralegal profession sizzles: escalating salaries, expanding job opportunities and low entry level education.
In 2010, the U.S. Bureau of Labor reported that mean paralegal salaries have risen to $46,680. Salary.com reports that legal managers and those in specialty paralegal areas can make over $85,000 per year.
Not bad for a career that does not require a four-year college degree.

Paralegal Schools Online — Buyer Beware
Unfortunately, the same factors that have made a paralegal career popular have led to a glut of poorly-designed online training programs.
Google returns 2,350,000 search results for online paralegal schools. With millions of sites promising they are "the" best online paralegal school, it pays to get educated about schools for legal studies before you enroll.

Real Online Paralegal Degrees
Valid online paralegal degree programs exist. So do online legal studies programs, which are popular among pre-law students. (Many attorneys work as paralegals as they prepare to become licensed attorneys, a process that takes many years.)
Both regionally and nationally accredited colleges offer online certificates, associate's, bachelor's and master's. Click on the link above to see a list of options that have been pre-screened for accreditation.
Be aware that while certification agencies accept online programs that hold either regional or national accreditation, there are critical differences between these two types of college accreditation.
Regionally accredited colleges, which include most traditional brick-and-mortar schools, do not commonly accept credits earned from nationally accredited colleges. This may impact your career if you earn a certificate or associate's degree online at a nationally accredited college and later want to transfer these credits to a regionally accredited bachelor's degree.
If you need help choosing between online schools for paralegals, our experts have put together this consumer's guide on how to choose among all your options.
How to Select the Best Online Paralegal Program
1. Pick Right Level of Online Paralegal Studies
The first rule for buying education is to select the right kind of credential. Never buy more than you need.
According to the ABA's paralegal career guide, three educational credentials might qualify you for work as a paralegal. You'll save thousands and get started on your career quicker if you commit to the right level of training program.
A paralegal online certificate is the most commonly offered entry-level credential. However, many, including the U.S. Bureau of Labor Statistics, consider a paralegal associate's as the best foundation for a serious career as a legal assistant.
Online Paralegal Bachelors
Note that if you already hold a bachelor's degree, but it is in a major other than legal assisting or paralegal studies, you do NOT have to earn a second bachelor's degree online with a formal major in paralegal studies.
Instead, it will be faster and cheaper for you to complete only the additional legal education courses—15 semester credits or 22.5 quarter hours of CEU—that are required by the NALA, the leading paralegal certification agency, to qualify you to take the CLA Exam.
Non-Paralegal Bachelors Requirements for NALA / CLA Exam
"A bachelor's degree in any field plus one year's experience as a paralegal. Successful completion of at least 15 semester hours (or 22.5 quarter hours or 225 clock hours) of substantive paralegal courses will be considered equivalent to one year's experience as a paralegal."
Most professionals who hold a bachelor's in one area and who wish to change careers to become a paralegal meet the above 15 credit course requirement by completing an online paralegal certificate program.
Paralegal — High School Diploma Qualification
Paralegals may also enter and advance in the field with no further education than a high school diploma and some continuing education credits in legal studies.
This is most likely to happen in rural areas, where the job market is non-competitive. Students who hold a high school diploma, work inside a law firm, and who have received on the-job-training in legal research may take the exam to become a certified legal assistant (CLA) through the NALA if they meet the following standards:
"A high school diploma or equivalent plus seven (7) years' experience as a paralegal under the supervision of a member of the Bar, plus evidence of a minimum of twenty (20) hours of continuing legal education credit to have been completed within a two (2) year period prior to the examination date."
2. Check Job Placement Rates & Intern Opportunities
The ABA recommends students quiz paralegal schools about two things: job placement rates and the availability of internships or career placement while still enrolled in online studies.
Completing coursework is only the first step to becoming a paralegal. Online training is no good unless it leads to a job. Don't enroll in a paralegal school online without checking the career placement rates of its grads. For-profit schools in particular have been criticized for offering online paralegal training that is not rigorous enough to stand up in the job market.
We'd add a third critical item: ask your online paralegal school to reveal the pass rates for their graduates on popular national certification exams.
Four independent agencies offer certification exams that legal assistants may take to strength their career standing after graduation. While independent certification is not required to work as a paralegal, having it will increase both employment opportunities and salary levels.
Certification may be invaluable if you live in an area where the job market is tight or if you have no paralegal work experience as you begin your online training.
3. Career Goals & Certification
A paralegal certificate is not the same thing as earning certification as a paralegal. A certificate is a course of study — often six to 12 courses. A certification is a private exam that you take after completing a set of courses as is offered in a certificate program.

National Association of Legal Assistants (NALA), www.nala.org
In 1976, NALA became the first agency to offer a national legal assistant certification examination (the Certified Legal Assistant / CLA).
National Federation of Paralegal Associations (NFPA), www.paralegals.org
This organization sponsors PACE, the Paralegal Advanced Competency Examination.
National Association for Legal Assistants (NALS), www.nals.org
NALS sponsors the Professional Paralegal (PP Exam) and an exam for legal secretaries.
American Alliance of Paralegals (AACP), www.aapipara.org
This organization sponsors the AACP, the American Alliance Certified Paralegal credential.
Online Paralegal Schools in California
At present, California is the only state that regulates the use of the terms "paralegal" and "legal assistant," and requires strict educational and experience guidelines be met for state residents who use these terms in commerce. Details are spelled out in the California Business and Professions Code, Sections 6450 through 6456.
The ABA has a handy web guide to residential paralegal degree programs that have met its approval. You can search this guide by state, making it a handy resource. But the ABA does not maintain a list of ABA approved online paralegal schools. The bar association itself remains divided on the issue accrediting online law schools and has this to say about online degrees:
"The American Bar Association does not approve correspondence or home study programs and does not provide information on home study programs. The American Bar Association Guidelines for the Approval of Paralegal Education Programs do allow approved programs to offer some paralegal coursework through web-based electronic delivery and other means of distance delivery."
Similarly, the ABA offers no private certification exams for paralegals after they have completed their education or intern placements.
The ABA does recommend students consider certification from any one of the four recognized agencies listed above. The paralegal profession will face tightening regulation in the years to come.
Attending an accredited online paralegal school and earning a post-education certification will help boost your career as the legal assistant field continues to tighten up on professional standards.
Related Resources
Washington University Enters Top Online Law Degree Market
ABA Considers Accreditation for Online Law Schools
Best Jobs for Paralegals in Government, Small Law Firms
Which Are the Best Online Law Schools?
---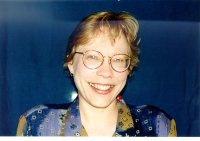 Vicky Phillips was cited in 2009 by US News & World Report as "for 20 years the leading consumer advocate for online college students." In 1989 she designed America's first online counseling center for distance learners on AOL. In 1998 she authored the first print guide to online graduate degrees, Best Distance Learning Graduate Schools put out by the Princeton Review. In 2001 she authored Never Too Late to Learn the Adult Student's Guide to College.