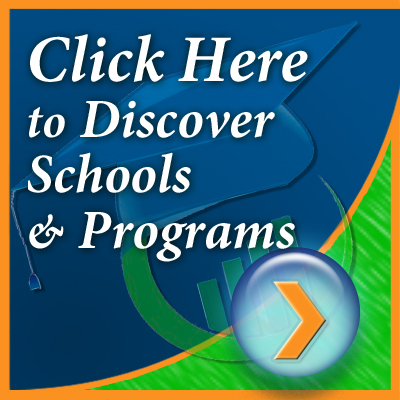 Being a wedding planner is a self-employed profession. However, unlike other self-employed career paths, wedding planners do not necessarily set their own schedules. In the United States, only 11 percent of workers are self-employed. Wedding planners make up a large majority of this percentage. More than 80 percent of all wedding planners work for themselves.
Self-employment is associated with certain benefits, such as a flexible work schedule. In fact, self-employed positions are often desired as an alternative to the normal nine-to-five grind. Wedding planning certainly is not a career field for someone desiring the routine and set hours of a nine-to-five. However, it is also not for someone hoping to be off the clock during those hours.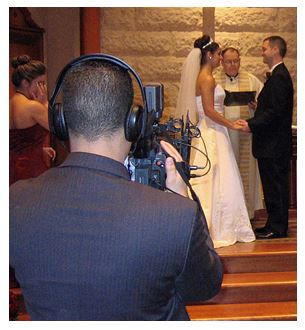 Wedding planners are often on the clock when everybody else is and also when everybody else is not. It is a job with long hours that requires countless hours of research and hard work. Many falsely perceive the industry as a glamorous one. These people are often naive to the behind-the-scenes work that goes into creating the perfect moment in the perfect place.
No experienced wedding planner will refer to their position as a glamorous one. They will tell you about the stress. Perfection comes with expectations and the customers can sometimes be emotional and hard to please. Imagine trying to make such a huge event run smoothly while meeting the perfectionist expectations of a bride-to-be. Wedding planners definitely do not work for glamor. They work for smiles.
Career Tasks
Wedding planners are professional communicators, organizers, managers and bookkeepers. They are basically perfectionists equipped with all the details and knowledge necessary for planning a huge event around high expectations. Wedding planners are hired for their expertise. Engaged couples usually find themselves overwhelmed by all the information and opportunities available to them. There are a lot of options, which means there are a lot of wrong choices that could be made.
The first task of any wedding planner is to listen. They must get a feel for their client's preferences and help narrow down the overwhelming and countless decisions to be made. Their next task is to act as an accountant and help their clients plan a budget around their preferences.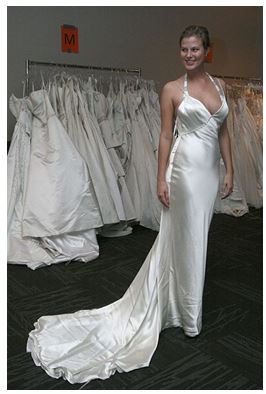 Once an idea is in place with a budget to make it happen, a wedding planner's next assignment is to communicate and negotiate. Weddings attract a large crowd, not all of whom are actually on the guest list. Photographers, videographers, musicians, florists and caterers are all contacted and contracted by the wedding planner.
Wedding planners determine who does what and what happens when. They may be required to make reception site suggestions, help in choosing the dress, organize seating charts and arrange guest accommodations, such as transportation and hotel rooms. These tasks require excellent management and accounting skills.
Planners who are involved in organizing a wedding from start to finish may spend 100 or more hours on the clock. This is referred to as comprehensive service. Some planners offer partial or day of services, which help in arranging only some of the details.
Salary
Wedding planning is a field for any age. However, older planners tend to fair better and attract more clients. Wedding planners are usually hired by the bride and groom or by a family member. Younger planners tend to be neglected since bride-to-be's seem to not like the idea of working with someone younger than they are or with someone who has never been married themselves.
There are more than 10,000 wedding planners working full time in the profession. Another 5,000 planners tend to just do a few weddings each year in addition to working another job, such as a nine-to-five. For this reason, there is no average salary expectation in a wedding planner's profession. Their salary is a direct relation to the amount of work done for a client.
Experience, full-time wedding planners may make over 250,000 dollars a year. While part-time planners, offering partial services, may make less than 5,000 dollars a year. Most planners charge clients an up-front fee for their efforts, which is protected by a contract explaining the hours of work expected. Others charge clients by the hour and even fewer are reimbursed with a cut from a wedding's total cost.
More than 1,000 weddings take place every single weekend and during the busy season that number goes up. Between March and November, wedding planners will often clock more than 40 hours per week. This is because more than 10 percent of all brides rely on and hire wedding planners.
With more than 27,000 dollars being spent on the average wedding, there is no shortage of opportunity for wedding planners. However, they must enjoy what they do enough to market their expertise.
Skills & Training
People skills are a wedding planner's best friend. Being able to understand and accurately evaluate a client's needs are a huge part of what makes wedding planners good at what they do. Along with understanding, wedding planners must also have discretion and patience. They work in a sensitive field and emotions run high.


Wedding planners also double as management analysts and business owners. They must be quick on their feet, know how to delegate, communicate and organize. As a business owner, successful wedding planners know how to promote themselves, selling what sets them apart from others in the field. They build a website and have business cards made. There is no waiting by the phone.
Fact is, anyone can call themselves a wedding planner. The field has no set standards for education or experience requirements. However, in such a competitive field, it helps to know what you're doing. Time is the best teacher and many planners spend their 20s assisting a more experienced planner or company, such as a hotel or reception site.
Many planners also gain recognition through certification programs. These certifications can cost up to 900 dollars. It is best to proceed slowly and with caution into such programs. Ask questions. Learn the age of the association and talk to members about their experiences with it.