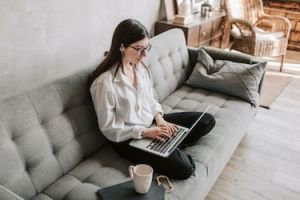 Education—for youngsters all the way up to professionals adding a degree to their resumes—is changing. We are in a new world where online resources and flipped classrooms are becoming the norm, where world events require distance education for all, and educational equity is a rising concern. If you want to be part of the team leading the change, helping other educators tailor their skills to meet current needs, and improve your career at the same time, then getting the highest credential in education—an online Doctorate in Education—is the degree for you. This article features the cheapest online EdD programs to boost your career without breaking the bank.
Why Get an Online Doctorate in Education?
The Doctor of Education (EdD) is a terminal degree for those who work in education settings of all types. That means it is the highest academic qualification you can have in education, and can help propel you to the highest levels of leadership within your chosen area. Is an Ed.D worth it, with the work you will need to put in to get this challenging degree? While the EdD is not required for all leadership positions, it is a qualification that can help when it is time to compete for the best EdD jobs in demand.
Whether you have your sights set on moving from being a teacher to a curriculum director, or preparing to take on leadership at the district or state government level, the best online EdD programs can help you attain your goals. With a degree and workplace experience, you can achieve some of the top positions like university president or education policy expert, and your EdD will help in proving your leadership, knowledge and expertise.
Though doctorate in education salary levels vary, many are very healthy. While school principals make an average of $95,310 per year, training and development managers, who oversee corporate or workforce training, have a median salary of $111,340 per year. Instructional coordinators make more moderate salaries, averaging $64,450 per year, but still can see a rise in earnings. Compensation for college presidents averages a whopping $275,722 per year, so there is potential for extraordinary salaries for the top leaders in education.
Is an Ed.E worth it for salary alone? Money is not the only reason to choose a career in leadership within the education system: most people are involved in education because they want to help people reach their potential through effective learning experiences. Many are concerned about making education accessible to all, and helping to change the education system and methodologies to meet the needs of our changing world. For people who work in education, making education better for all is a passion, and leadership is a way to make that happen.
What Do the Best Online EdD Programs Have in Common?
Most people who are interested in getting their EdD are already working in education in some capacity, and therefore want to continue working while they study. Most online doctoral programs in education are designed with this in mind, and the best online EdD programs can be especially perfect for working professionals who also have family and community responsibilities to uphold. Online education doctoral programs can be completed around a busy work and personal schedule.
When choosing an online EdD, the main concerns are scheduling, time to complete the degree, cost, and whether the degree program will be applicable to one's career goals. Cost is also a factor. This article features the cheapest online EdD programs. Whether you will be an in-state or out-of-state student, this list features the best online EdD programs that cost less than $28,000 in a variety of majors.
Online EdD programs can take between two and four years to complete, with some programs allowing students to take longer to finish. Every program will have courses that are mostly online, and often asynchronous, meaning that you don't have to sign on at a particular time, just complete the work for the week. Some online EdD programs have particular synchronous class time where students can interact with professors and peers, and about half of programs will require a few on-campus intensive seminars during the summer or weekends for face-to-face interaction.
In addition to courses, many programs have qualifying exams that students must pass before starting to write a dissertation, or in some cases a capstone project, as the final step toward the degree. Some programs allow students to progress at their own pace, while most operate on the cohort model, with students progressing through the coursework with a group of peers. A doctorate in education online is a challenging and advanced degree, so expect to work hard throughout.
In most cases, the doctorate is not required for licensure: most people will have their licensure based on a master's degree or EdS (specialist) qualification. However, if the next level in your career will require you to get a new license, make sure that the program you choose will be accepted in the state where you plan to work.
When deciding on an EdD vs. PhD program, consider your main goals. The EdD is a more applied degree geared towards practitioners, while the Doctor of Philosophy in Education (PhD) is aimed mostly at those who want to do research and teaching in a university setting. Can you be a professor with an EdD? Both degrees cover in-depth research and scholarship, and both can help you attain jobs in universities. Functionally, an EdD vs. PhD salary is not very different, and you could do well with either degree.
How Do I Choose a Concentration?
There are numerous concentrations available for EdD programs, depending on your focus and intent. Some programs focus on a level of education, such as elementary, K-12, higher education, or adult and workforce education. Other programs may focus on education technology, special education, organizational leadership, education equity, healthcare education, STEM, second language education, or ministry. Some programs will focus more on leadership and administration, while others are more concerned with curriculum design, technology, and teaching methods.
If you have a particular focus like community colleges, for instance, you can find programs that specialize in that level of education. But you can also choose a more general program in educational leadership to give you more options in your career. Whether to choose a program with a tight focus on your current area of interest, or go more broadly into leadership is a decision that each student will have to make based on their research into degree programs that seem like a match. For instance, you may be working in technology in elementary schools now, but later find yourself seeking EdD jobs in demand in instructional technology in a corporate environment, so a more general program may be most useful to you. With the changing tides in education, it is good to know your field well, but also have an eye for how you can apply your skills to different sectors of the industry as circumstances change in the future.
How Much Does an EdD Cost?
The cheapest online EdD programs can cost under $10,000 for the whole program, while the most expensive EdD online programs can cost to up to $150,000 or more. In this article, we are focusing on the most affordable online EdD programs that give you excellent education. Many of the programs will charge approximately $300 to $500 per credit, and with most programs running between 54 and 60 credits, you can expect to pay somewhere between $15,000 and $30,000 for most of the programs we have listed here. A few will be a bit more expensive, but they still may be the best online EdD programs for you. Consider also that there are scholarships, assistantships, and tuition discounts available at most schools. Another way to help pay for the degree would be to see if your employer or state offers any education assistance to help you increase your qualifications.
Best Online EdD Programs
#1 Liberty University
For one of the most flexible formats, the online EdD programs at Liberty University offer many start dates each year, short eight-week courses, 100% EdD online programs, the option to transfer 15 credits toward the degree, and multiple specialty options for those who feel called to help educate members of their community. Liberty University offers some of the cheapest online EdD programs you can find, and the programs are comprehensive and rigorous.
The Curriculum & Instruction EdD program offers students a general specialization, or one of the following concentrations: elementary, middle grades, secondary, or special education. Students can pursue one of the areas of concentration, or they can pick and choose their electives to cater to their interests and career needs. All of these pathways can help advance a teacher's career within instruction or administration tracks, or it can be a bridge to teaching or researching at the university level.
Liberty University has other options for the online EdD, such as the EdD in Educational Leadership, which prepares students to lead change in curriculum and delivery to help meet the changing educational needs and expectations in our schools. For those who strive to educate through ministry, the EdD in Christian Leadership – Ministry Leadership will enhance skills for leaders in churches, nonprofits, Christian schools, and mission organizations.
For high-quality online learning, especially for those who value a Christian world-view, Liberty University is a great choice. All of their programs offer the flexibility that working professionals need, low costs, and in-depth coursework to advance you to the highest levels of your career.
#2 Grand Canyon University
Grand Canyon University is a great school for your online EdD degree with affordable tuition, flexible courses, and the support students need to complete this challenging degree. There are many areas of specialty to choose from. The Organizational Leadership EdD has concentrations in K-12 leadership, special education, higher education, organizational development, and Christian ministry. The online EdD in Teaching and Learning has a focus on adult education for those who wish to lead in community colleges, universities, trade schools, and similar institutions. With an overall curriculum that blends management with social and cultural responsibility, the programs each comprise 60 credits of coursework leading to effective and ethical leadership in each of these important areas of education.
Online graduate students at Grand Canyon University benefit from the caring online teaching of a fully accredited Christian university with trained faculty, interactive formats, and the in-depth curriculum to help students research and apply strategies to help their organizations thrive. All the programs offer 100% online classes, with two three-week on-campus residencies for face-to-face intensive work on the student's dissertation. Doctoral applicants need to have a 3.4 GPA for admission, although those with above a 3.0 GPA may be granted provisional admission. For professional students who want a flexible path to the EdD, taught within the framework of a Christian institution, Grand Canyon University offers affordable education for professionals in all segments of the education industry.
27 Cheapest Online EdD Programs
This features the most affordable online EdD programs—27 programs under $30,000.
1. University of Wyoming
In-state cost: $12,870 – $14,568
The online EdD program at University of Wyoming offers degrees in three different concentrations: Educational Leadership; Learning, Design, & Technology, and Higher Education Administration. All the program courses are 100% online and mostly asynchronous, though some have an audio conferencing portion, but students must attend a one-day on-campus orientation during their first fall semester. Students may start the program in fall or winter terms, and international students are welcome as long as they meet testing requirements. The programs are high quality for a very low cost, especially for those who live in Wyoming. In addition, coursework from a relevant master's degree may be able to transfer in to make the degree even quicker and cheaper for some students.
2. Marshall University
In-state / out-of-state cost: $18,259
A distinctive feature of the Marshall University online Doctorate in Education in Leadership Studies program is that it is open to leaders in not just education, but in non-profit, government, NGO, social services, and military organizations as well. The program is 45 credits long and requires students to maintain a 3.25 GPA. The sequence begins with foundation courses, then progresses to research courses and the dissertation. Students are admitted on a rolling basis and are expected to complete their dissertation in the last year of their 3-year program of study. Tuition is a bargain for all online students, regardless of residency.
3. Valdosta State University
In-state / out-of-state cost: $18,335
Valdosta State's online EdD in Leadership program admits students for the fall semester only and requires applicants to have a 3.5 GPA in their master's degree coursework. The program offers five different areas of concentration beyond the foundational courses: Organizational, Curriculum, Technology, Higher Education, or Special Education Leadership. Regardless of a student's focus, the coursework is completed in a bit over two years, with the time to complete the dissertation being variable. Valdosta also offers an online EdD in Curriculum & Instruction, for those who are currently working in corporate or higher education. Tuition is below $300 per credit for online graduate students, making VSU very affordable.
4. California Coast University
In-state / out-of-state cost: $19,140
Self-paced, affordable, and 100% online characterize the online EdD programs from California Coast University. They offer three different degree choices: Educational Administration, Educational Psychology, and Organizational Leadership. Because the programs are completed at your own pace, you can start at any time. They offer tuition discounts to military, veterans, firefighters, and government workers, plus anyone can take advantage of no interest tuition payment plans that start at $100 per month. The program does accept VA, military, and corporate tuition payment plans, but does not participate in financial aid programs like federal grants or student loan programs. International students are welcome and tuition is the same low rate for everyone.
5. University of Arkansas
In-state / out-of-state cost: $19,478
The online EdD in Leadership at the University of Arkansas requires applicants to have a teaching license and an EdS or equivalent degree. The program works on the cohort model, with a group of students progressing through the program together in three years. Coursework is 100% online, but students will need to come to campus for an intensive weekend seminar three times during their study. The program is intended for aspiring principals and other educational leaders at the building or government level. For those who wish to pursue a track in corporate education, UA also offers an online EdD in Human Resources and Workforce Development that is similar.
6. University of Massachusetts – Lowell
In-state / out-of-state cost: $19,890
University of Massachusetts – Lowell has two options for the online EdD: the regular Leadership in Schooling and the STEM focus. Both programs take three years to complete and begin in the summer term on the cohort model. Students will need to come to campus for a one-week program each summer during the program, but otherwise, coursework is 100% online. This program is focused on PK-12 education, but those who are interested in higher education can talk to the program coordinator to see if this program is may work for them. Applicants must have a relevant master's degree and recent experience in PK-12 teaching or leadership. The UMass-Lowell program is great for those who have a focus on PK-12 education and/or STEM for those levels.
7. University of North Georgia
In-state / out-of-state cost: $20,280
The online EdD in Higher Education Leadership and Practice from University of North Georgia works on the cohort model with a new cohort starting every fall. The 60-credit program includes 30 credits of core courses, 15 in leadership and 15 for dissertation research. While the courses are 100% online and asynchronous, students can opt to come to an on-campus orientation session. Applicants need to have a master's GPA of 3.5, although there is a provisional admission for those who don't meet the requirements for regular admission. This program is great for those who are planning to work mostly in college and university environments as it focusses on higher education.
8. University of Houston
In-state cost: $21,324
University of Houston's College of Education offers two specialties in their online EdD in Professional Leadership: Literacy or Social Studies/Social Education. With a focus on urban contexts, this program is great for those who want to work in urban schools, community organizations, museums, or related educational institutions. With online and flipped classes, students will proceed through the program with a cohort of their peers. For Texas residents, tuition is a bargain, while out-of-state students will pay a bit more. The program is popular and operates at maximum capacity, so they may not be taking applications at all times.
9. University of Colorado – Denver
In-state cost: $22,158
The online EdD in Leadership for Educational Equity from UC Denver focusses on higher education for both urban and rural populations. Completed in three years on the cohort model, the UC Denver program requires collaborative online classes and on-campus visits throughout the program. The tuition prices are affordable, and out-of-state students only pay approximately 20% more. Professional education leaders will be able to apply their learning to their current position, and a unique feature of thee UC Denver program is one year of executive coaching after completion. For those with a passion for educational access and social justice in higher education, this is a perfect program.
10. American College of Education
In-state / out-of-state cost: $22,854
American College of Education offers numerous concentration areas for the online EdD in Leadership, including adult and continuing ed, curriculum and instruction, early childhood, health and wellness, higher education, international education, second language instruction, STEM, and online education. There is also a generalized track, and the 100% online classes are flexible around a student's schedule. Extremely affordable tuition and the option to accelerate the degree if you already have the EdS are two great features in this program. ACE offers a tailored approach to supporting students through their dissertation process, which is great for those who could use extra structure during the challenging dissertation phase.
11. University of the Cumberlands
In-state / out-of-state cost: $23,250
The focus on educational leadership practice sets the online EdD in Leadership at the University of the Cumberlands apart from the pack. Choose to complete the program 100% online, or opt to take some classes on-campus on Saturdays, and professionals can finish in less than three years. Content specialty areas offered are: business, criminal justice, education, English, health, history, information systems, math, nursing, religion and student personnel services. Applicants need to have a 3.5 GPA and international students are welcome. University of the Cumberlands offers some of the cheapest online EdD programs, and they are especially great for those who concentrate in one of the teaching areas covered.
12. University of Arkansas at Little Rock
In-state / out-of-state cost: $24,129
The online EdD in Higher Education from University of Arkansas is specifically designed for current professionals in community college settings. Applicants will need to have a 3.5 GPA and scores on the GRE test. The 100% online curriculum includes issues like administrative philosophies and challenges, as well as the governance of community colleges. Students with no work experience in higher education will need to take an additional course. The program takes a short two years, requires a dissertation, and is a great choice for those who are invested in leadership for two-year institutions.
13. Texas Tech University
In-state / out-of-state cost: $24,590
For those who want to focus on leadership at the school and district level in PreK-12 education, the online EdD in Education Leadership at Texas Tech offers a program with 100% online courses and summer on-campus institutes. The sequence of courses takes three years, and prepares students to lead instructional change, identify practice problems, and implement interventions. Tuition pricing make this one of the most affordable online EdD programs for students regardless of residence. For those more interested in college administration, Texas Tech also offers an online EdD in Higher Education that begins in the fall and operates on the cohort model. The programs allow a maximum of 30 transfer credits.
14. West Virginia University
In-state cost: $24,948
West Virginia University offers the online EdD in Instructional Design and Technology with a special focus on university level teaching and research. Applicants are required to have an undergraduate GPA of 3.0, a master's degree, and GRE scores. This program is great for those who are interested in research, and features seminars to explore research and interventions in instructional design. West Virginia University's fully online EdD in Special Education is currently closed to applications, but may open again in the future.
15. The University of West Florida
In-state cost: $25,384
The EdD in Curriculum and Instruction at The University of West Florida offers two of its areas of specialization in the online format: Curriculum & Assessment and Instructional Design and Technology. Both programs have fully online courses, but the Instructional Design degree incorporates residencies convenient to working professionals. Tuition is very affordable, and out-of-state students can apply to have 90% of the differential in price waived. Active-duty military students automatically receive in-state rates no matter where they reside. Applicants should have a 3.5 GPA on master's degree coursework or competitive GRE, GMAT or MAT scores. The program admits students to start in the fall, spring or summer semesters. The online programs are not available in all states, so check their website for your state of residence.
16. Taft University System
In-state / out-of-state cost: $26,175
Taft University System offers three different online EdD degree specialties: Technology & Leadership, Charter School Administration, and Leadership & Management. These Taft programs operate on a Directed Independent Study modality, allowing students and faculty to tailor the education to the needs and interests of each student. The first 12 credits of the program are devoted to core classes, and credit is only granted once students pass a qualifying exam. These 60 credit programs can be completed in as little as 27 months. Taft is a great choice for students who really want their program to cater to their interests and needs, and also, those who appreciate working independently.
17. William Carey University
In-state / out-of-state cost: $26,610
The Educational Leadership online EdD at William Carey University prepares professionals to become agents of change in the education system. The classes are fully online, with face-to-face meetings during the later portion of the program which can be done over Skype for distance learners. Students who have their EdS degree in leadership or a related discipline may transfer 30 credits towards this 63-credit degree. Cohorts begin each summer term, with students taking back-to-back 5-week courses one at a time. As the program moves to research, courses go to a 10-week format. For those seeking an affordable EdD degree and who want to lead change, this is a great program.
18. Virginia Commonwealth University
In-state cost: $27,120
The competitive online Leadership EdD from Virginia Commonwealth University is designed for mid-career education professionals. This practice oriented program doesn't have a dissertation, but instead has a collaborative three-semester Capstone project as the culminating achievement. There are two learning communities—either general or higher education focused—that meet face-to-face on campus for two Saturdays in the summer. The guiding principles of the program are equity, accountability, and learning theory. The 48-credit program accepts no transfer credits. Cohorts begin in the summer and this program is great for students who want to concentrate on applied practice in their online education doctoral programs.
19. The University of Southern Mississippi
In-state / out-of-state cost: $27,486
The University of Southern Mississippi's online EdD in P-12 Administration is practitioner-oriented and requires an administrative practicum and a field-based Capstone project rather than a dissertation. Fully online cohorts begin each fall semester and admission requires scores on one of the graduate exams and a current teaching license with at least three years of teaching experience. The online EdD in Higher Education is also an applied degree with a Capstone, and prepares professionals to become deans, registrars, college presidents or similar roles. The higher education program admits students for fall or spring terms. Tuition is the same affordable rate for residents and out-of-state students. Apply early as spots are limited for this popular program. This is a great program for those who want to become administrators or who wish to become university professors or researchers.
20. Indiana University
In-state cost: $27,559
Both the Instructional Systems Technology and Literacy, Culture & Language online EdD programs from Indiana University accept students from all states and internationally. With 100% online classes, these 60-credit programs prepare students for careers in education technology, distance education, language and literacy teaching, or instructional writing and editing. Tuition is affordable, both for in-state and out-of-state students, though those from outside Indiana will pay slightly more. Admission requires a master's degree, a 2.7 GPA, and GRE scores. Indiana University is a great choice for those who may have lower GPA's than other programs will accept, and for students looking for an affordable path to either of these two specialties.
21. Aspen University
In-state / out-of-state cost: $28,300
For a dedicated online university experience, Aspen University offers online programs exclusively, and has the distance EdD in Leadership and Learning with five choices for specialization: health care administration, higher education, K-12 education, organizational leadership, or organizational psychology. New courses start every two weeks for maximal scheduling flexibility, and they offer payment plans that start at $375 per month. Applicants should have a minimum GPA of 3.0 on their master's coursework. The program is affordable and qualifies for federal student aid programs. Aspen University's programs are great for students seeking flexible course scheduling from a university that specializes in delivering quality education online.
22. Northern Illinois University
In-state / out-of-state cost: $28,350
Northern Illinois University's online EdD in Adult and Higher Ed is focused on community college leadership. The program runs on the cohort model, with online classes and one-week on-campus summer intensives each year. A dissertation is the culminating experience in the program, but it is practice-focused to apply to real-world problems in the field. New cohorts start in the summer semester, and applicants with three years of professional experience are preferred. Tuition is affordable for this 54-credit program. For leaders in the community college profession, this program offers connection with peers to concentrate on this sector of education.
23. University of Florida
In-state cost: $28,742
The online EdD programs at the University of Florida include one in educational technology and one called Teachers, Schools, and Society. The EdTech degree has two years of coursework performed in a cohort, and then a year for dissertation completion with faculty mentoring. The Teachers, School, and Society program is a 4-year cohort program that links research and theory to practice and culminates in a capstone project. Both require short summer intensives on-campus. For those who can easily travel to campus for more frequent hybrid classes, the education leadership or higher education specialties would also be options. With out-of-state tuition the same rate as in-state, this is a very affordable option for students from near and far.
24. Southeastern University
In-state / out-of-state cost: $29,430
With specializations in Curriculum & Instruction or Organizational Leadership, the online EdD from Southeastern University requires only one week face-to-face intensives on campus each winter or summer. Southeastern approaches education from a Christian perspective, and applications are accepted year round, with cohorts beginning each summer and winter term. Applicants need a minimum of three years of professional experience and a regionally accredited master's degree with a 3.0 GPA. Provisional admission may be allowed for those whose master's program wasn't regionally accredited. The Southeastern University EdD is a great choice for students who seek a Christ-centered orientation in an inexpensive doctoral program.
25. University of Illinois at Urbana – Champagne
In-state / out-of-state cost: $29,824
The online EdD in Education Policy, Organization, and Leadership from University of Illinois at Urbana-Champagne offers specializations in diversity and equity, human resource development, global studies, and learning design. Courses include once weekly online synchronous video sessions to interact with instructors and colleagues that will be scheduled between 4 and 9 pm CST from Monday through Thursday evenings. Qualifying exams and a dissertation are required in this program. Applicants need a master's degree with a 3.0 GPA and should apply by April 15 for admission to start in the fall. Tuition is very affordable for this highly regarded program. For a degree from a top university, this online EdD is a total bargain.
26. Northwestern State University of Louisiana
In-state / out-of-state cost: $29,925
Northwestern State University of Louisiana's online EdD in Adult Learning and Development offers two concentrations: community college leadership or adult learning and workforce development. Cohorts begin in spring or fall semesters for this four year program. Transfer of up to 12 credits of the 63 credit program is allowed. Qualifying exams and dissertation are part of this practitioner-focused program. Applicants need a 3.0 GPA on their master's to qualify, and if the GPA is above 3.5, the GRE requirement is waived. Tuition is very affordable and NSU offers a special low tuition rate for military students. This is a great choice for those who want a comprehensive and affordable path to leadership in either community colleges or workforce development.
27. University of Louisiana at Monroe
In-state / out-of-state cost: $30,000
The 60-credit online EdD in Curriculum and Instruction at University of Louisiana at Monroe can be completed in as little as 24 months. The program offers five start dates per year and eight-week classes for maximum flexibility for working professionals with family responsibilities. Moderately priced and flexible, it requires applicants to have a 3.25 GPA on graduate work and GRE scores over 292 for entrance. Included in the curriculum is the relationship between research and practical, real-world issues in education. Possible careers after earning this degree are administration, instructional coordinator, superintendent, or college professor. ULM's program is great for students who want a solid program that can be paid by the course, or covered with the help of financial aid.
Best Online EdD programs: Choosing Your Perfect Degree
With so many great choices on this list of the cheapest online EdD programs, now is a great time to increase your qualifications for the next step towards a healthy doctorate in education salary. The more you know, the more you can help educate our citizens for a changing economy, a changing world, and to make the future brighter for all. With a little bit of research now, you can find a program that will let you research your passions in education to make a difference for tomorrow's students.
Popular Online Education Degrees
Related Resources
14 Highest Paid Positions in Education