Wayan Vota
/Flickr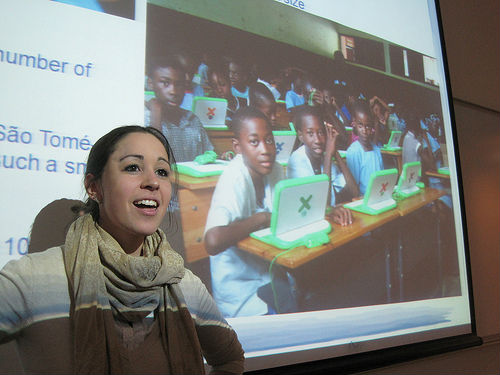 We've all sat through presentations with great material but awful graphics and animations. (Maybe you've even given one!)
Gaudy colors, obnoxious fonts and poorly laid-out illustrations can all distract students from content that deserves their time and attention. But, as an
online teacher
, you know how difficult it can be to strike the right balance between catchy graphics and over-the-top visual aids.
Improving your design can be the key to getting your message across with panache. That's where the eLearning Guild's latest ebook, "
131 Tips on Graphics and Animations for eLearning
," can help. This downloadable read features more than 100 tips on how to make your presentations more eye-catching and informative.
Elearning Instructional Design Tips
In addition to recruiting advice from top experts known for their excellent elearning instructional design, the organization also solicited suggestions from its community of 57,000+ professionals. The eLearning Guild's new ebook touches on a wide variety of topics, including:
Graphics, animations, and instructional design
Selecting graphics
Designing or modifying graphics
Designing animations
Fonts and colors
Tools for graphics
Tools for animations
Here are a few of our favorite tips from the ebook:
"You need to start by considering your audience. What makes up 'good design' isn't the same for everyone. That's why it's important to begin any design project by thinking of who the final audience is and what their needs, preferences, expectations and assumptions are. Let that information guide the graphics and animations you choose to use."
—Bianca Woods, an instructional designer with BMO Financial Group
"Use the PNG graphic format for online images. Even though a PNG image file might be larger than a JPEG, the PNG format is engineered for network delivery. A PNG has up to eight passes built within it. Think of having one large image sliced up into eight smaller images. On the Internet, you can deliver multiple smaller files faster than you can one large image."
"Research shows that graphics in learning materials should be as self-explanatory as possible because it's hard for people to simultaneously look at the graphic and read an explanation. If you need an explanation, place it within the graphic and make it as concise (truncated) as possible."
—Patti Shank, president of Learning Peaks, an instructional and informational design company
"Take care not to violate any usage rights or copyrighted imagery. Just because you can download it from the Internet does not mean you can use it."
—Michael Markey, operations visualization and content manager for Transocean
"Use a font and/or color on a page that is different from one you have used on previous pages to inform the learner of a 'shift' in the training. This could be a simulation, a practice question, or the end of a particular lesson."
---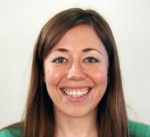 About the Author
Rachel Wang is a writer, editor and producer with a background in journalism and online media. She holds a master's degree in library and information science and specializes in online learning news and trends for the Get Educated news team.