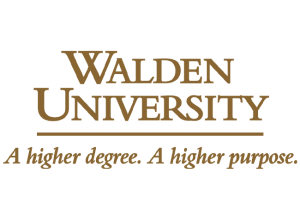 Master of Science in Nursing / Nursing Informatics (RN to MSN)
Program Details
Walden University offers an online Master of Science in Nursing (MSN) with a concentration in Nursing Informatics. This MSN program helps students stay at the forefront of technology in healthcare institutions. Technology plays a vital role in patient-centered healthcare and educating patients and providers; nursing informatics professionals help adopt and transition the new technologies into practice. You will learn to integrate data to support clinical decision-making and to use technology to create more efficient processes. The curriculum integrates nursing science, computer science, and information science, teaching students how to effectively manage and communicate data in their field with nursing informatics.
Students have the opportunity to complete this program using the RN to MSN track. This online RN to MSN program is designed for registered nurses entering the program with a hospital diploma, associate degree in nursing, or a bachelor's degree other than a BSN and allows RN's to enhance their knowledge and skills. You will fulfill general education requirements and then begin foundation courses for the MSN.
Requirements
The RN-BSN-MSN track is for registered nurses who hold a hospital diploma, associate degree in nursing, or bachelor's degree (other than a Bachelor of Science in Nursing [BSN]).
Special Accreditation
Commission on Collegiate Nursing Education (CCNE)
School Accreditation Statement
The Higher Learning Commission