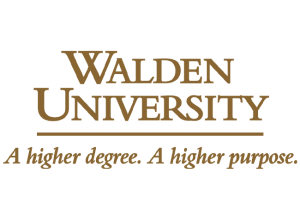 Master of Science in Nursing / Education (RN to MSN)
Program Details
Walden University offers one of the best online nursing programs, the Master of Science in Nursing (MSN) with a concentration in Education. This online nurse educator program prepares students for careers as nurse educators, a pivotal role in strengthening the nursing workforce. As a nursing educator, you will serve as a role model and provide leadership in implementing evidence-based practice while influencing the future of healthcare as a nurse mentor. Courses teach students to effectively communicate using audience-specific oral, written, and information technology for professional delivery of specialist nursing care and to evaluate the health needs of diverse populations as needed for teaching functions based on restoring or promoting health and preventing illness and injury. You will learn to promote quality improvement of patient-centered care, synthesize organizational and systems leadership for cost-effective nursing practice that contributes to high-quality healthcare and advancement of the nursing profession, and to work on strategies that will allow everyone to access specialist nursing care while reducing health disparities.
Students have the opportunity to complete this program using the RN to MSN track. This online RN to MSN program is designed for registered nurses entering the program with a hospital diploma, associate degree in nursing, or a bachelor's degree other than a BSN and allows RN's to enhance their knowledge and skills. Students may also choose from two delivery options:
Course-Based—instructor-led approach with learning on a predetermined schedule
Tempo Competency-Based—flexible learning that allows you to progress at your own pace, on your own schedule
Requirements
The RN-BSN-MSN track is for registered nurses who hold a hospital diploma, associate degree in nursing, or bachelor's degree (other than a Bachelor of Science in Nursing [BSN]).
Special Accreditation
Commission on Collegiate Nursing Education (CCNE)
School Accreditation Statement
The Higher Learning Commission