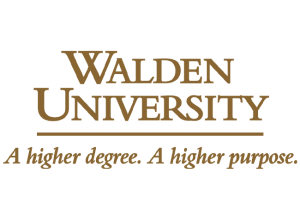 Master of Healthcare Administration / Social Entrepreneurship & Innovation
Program Details
The online Master of Healthcare Administration (MHA) degree from Walden University offers a concentration in Social Entrepreneurship and Innovation. This concentration is designed for students who want to support their own ideas and organizations as a means to improve patient care and support better healthcare outcomes. Courses improve critical leadership and practical skills, including grant writing and generating resources, while covering a range of organizational activities and structures. Since this concentration can be used by professionals and students across all disciplines, coursework is designed to cover a wide range of areas, including public, private, and nonprofit sector responses.
Students also learn general healthcare administration skills and knowledge that promote leadership in the field. The curriculum includes the latest theories, trends, technologies, and strategies used in the field, providing professional competencies for graduates.
Requirements
A bachelor's degree or higher.
School Accreditation Statement
The Higher Learning Commission