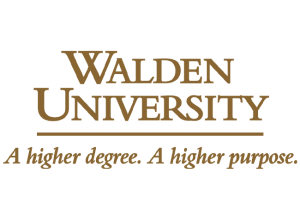 Bachelor of Science in Psychology / Forensic Psychology
Program Details
Apply knowledge of human behavior to the criminal justice system with an online Forensic Psychology degree from Walden University. This degree program incorporates a broad base of Psychology studies with courses specific to the field of Forensic Psychology.
Students in this concentration will learn to apply psychological principles to legal matters. Courses also explain the basics of law related to courts and the judicial system. Graduates will be able to determine the causes and effects of crime pertaining to both criminals and victims.
Topics discussed in this concentration include:
Social influences on behavior
Psychological disorders
Applications of forensic psychology
Courts and judicial process
The criminal mind
Restorative justice
Requirements
High school diploma or equivalent
Applicants must meet one of the following: be 21 years or older; an active member of the military or veteran; or have 60 quarter credits for transfer.
School Accreditation Statement
The Higher Learning Commission