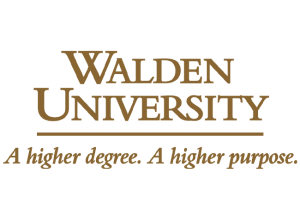 Bachelor of Science in Psychology / Addictions
Program Details
Walden University's online bachelor's in Psychology program offers a concentration in Addictions. Addiction can take many forms, from alcohol and drug abuse to gambling or shopping to viewing pornography. Skilled addiction counselors can help people explore their internal and external behaviors to discover the causes of these disorders.
Students in this program will learn about treatment options and what makes certain people high risk for developing addictive habits. Courses focus on not only the underlying causes of addictive behaviors, but also prevention methods.
Class topics specific to this concentration include:
Human development in adulthood
Addictions assessment
Brain and behavior
Case management and addictions
Requirements
High school diploma or equivalent
Applicants must meet one of the following: be 21 years or older; an active member of the military or veteran; or have 60 quarter credits for transfer.
School Accreditation Statement
The Higher Learning Commission