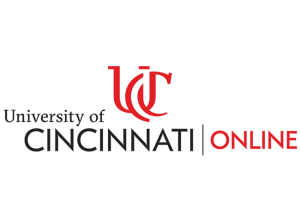 Master of Education in Special Education
University of Cincinnati-Online
Program Details
Designed for the working professional, the MEd in Special Education offered by the University of Cincinnati can be completed online in a year. This graduate degree focuses on the learning, social, occupational and developmental needs of those with disabilities. Students will study behavioral and autism spectrum disorders, alongside core special education classes. This program also emphasizes leadership and teamwork skills to utilize in this unique education environment which provides both direct and indirect services. UC's MEd in Special Education can enable you to become the leadership of positive change that impacts the quality of life of both students with disabilities and their support network. Sample coursework in this advanced degree includes:
Applied Behavior Analysis
Promoting Positive Behaviors
Autism and Developmental Disabilities
Requirements
Three letters of recommendation
Resume
A statement of goals
Transcripts
A cover letter
A valid teaching license
A GPA of at least 3.0 on a 4.0 scale for undergraduate coursework
School Accreditation Statement
The University of Cincinnati and all regional campuses are accredited by the Higher Learning Commission.