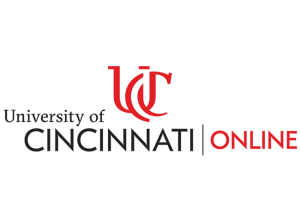 Bachelor of Interdisciplinary Studies
University of Cincinnati-Online
Program Details
You know where you want to take your career, so design a curriculum that will get you there! With the University of Cincinnati's online Bachelor of Interdisciplinary Studies, you can work with an advisor to tailor your degree to fit your career goals, learning needs and interests. This unique program enables you to explore topics that don't necessarily fit into one major. For instance, if you have an interest in healthcare software, you can take courses in both medical ethics and information technology. Offered fully online, UC's BIS not only has the flexibility that enables you to choose your specific classes, but also give you the flexibility to complete your degree while maintaining a balance between school, work and your personal life.
Requirements
A high school diploma or GED is required
School Accreditation Statement
The University of Cincinnati and all regional campuses are accredited by the Higher Learning Commission.