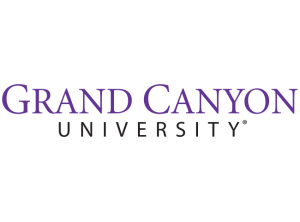 Master of Science in Christian Counseling / Substance Use & Addictive Disorders
Program Details
When you have been called upon to share God's word while serving individuals who are struggling with drug addiction, a strong educational foundation in Christian principles, psychology theory and counseling practices is essential. Grand Canyon University's transformative Master of Science in Christian Counseling of Substance Use and Addictive Disorders helps you integrate Christian values into professional counseling practices applicable to addictive disorders. This substance abuse counseling degree program is offered by the College of Humanities and Social Sciences, and includes coursework that allows you to focus on substance abuse counseling and prepares you for a career as a licensed addiction counselor. In addition to biblical wisdom, you explore psychological theories related to addiction, up-to-date assessment and treatment methods and the impact culture, family and other sociological influences have on the addict. You are provided with comprehensive training and academic preparation to achieve national certification and licensure in Arizona as an addiction counselor. Graduates from other states may have the academic preparation to begin the process to seek certification and licensure in their respective states. This MS in Christian substance abuse counseling deeply explores the pharmacology, processes, effects of addiction, as well as the external influences on addictive behavior and how to effectively treat the addict. You learn about Christian wisdom and ethics, and how to integrate them into your practice. The coursework helps you to develop a Christian practice, while developing your own faith as a Christian practitioner.
Grand Canyon University © 2020– All Rights Reserved. For the most up-to-date information about admission requirements, tuition, scholarships and more, visit gcu.edu. Please note, not all GCU programs are
Requirements
This program requires a practicum.
Bachelor's degree with a GPA of 2.8 or better
College transcripts
School Accreditation Statement
Higher Learning Commission