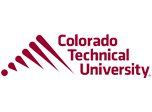 Master of Science in Computer Science / Data Science
Colorado Technical University
Program Details
CTU's Master of Science in Computer Science with a concentration in Data Science focuses on the methods, processes, and systems to extract insights and knowledge from structured or unstructured data. Building on the program core, the concentration courses provide the foundation and focused knowledge for those interested in the Data Science field.
Graduates with this Data Science concentration can expect the following outcomes:
Apply various statistical, data mining, and other analytic techniques and algorithms to big data to devise solutions and extract meaningful insights
Select, apply, and evaluate software tools, languages, data models, algorithms, and environments for data processing, analyzing, and visualization
Identify and assess the various organization needs related to the data science area, and communicate results of analysis to appropriate broad audiences
Requirements
Baccalaureate degree earned with a CGPA of 2.0 or higher. Transcripts. A solid foundation in mathematics, computer science, and the student's concentration area is required. Students must have an intermediate level of ability to program in a current object-oriented programming language such as C++ or Java. Interview. Resume. Entrance essay.
School Accreditation Statement
North Central Association of Colleges and Schools, The Higher Learning Commission
Geographic Restrictions
Not authorized for residents of MD.