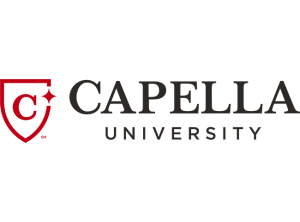 PhD – Educational Psychology
Program Details
Take an innovative approach to understanding the psychology of teaching and learning with the Capella University online PhD in Educational Psychology. Meet the demands of a profession alive with discovery in a program designed to help you think critically in response to psychological quandaries, carry out your role in accordance with the ethics of a trusted leader, respect individuality, embrace diversity, and communicate effectively and with confidence.
Choose your area of focus with an emphasis on child and adolescent development, program evaluation and measurement, or teaching and instruction.
In the PhD in Educational Psychology program, you will begin work on your dissertation immediately. Our curriculum begins with programs of research to help you determine your topic and incorporates credit-bearing dissertation research seminars with assistance blended into coursework. Expert faculty, research methodologists, and advisors provide the right assistance at the right time, when you need it. Each facet of your education builds on the others to take you seamlessly through your program and to your goal of a PhD.
With your PhD in Educational Psychology from Capella, you'll learn to design, plan, and conduct research and evaluation to advance knowledge and practice in educational psychology and related disciplines. You'll also learn to apply scientifically established principles and knowledge from the study of human development and motivation to the practice of educational psychology.
Common jobs with an online PhD in Educational Psychology include faculty position, educational activities director, learning systems manager, psychometrician or researcher. Potential workplaces include community college, military, government or school district.
For current K-12 professionals interested in extending their education with a graduate degree. Capella University education programs do not lead to initial teacher licensure.
Requirements
Your program of enrollment determines the admission requirements.
Basic requirements for all programs:
Admission application and non-refundable $50 application fee
Acknowledgement agreement
All applicants must understand, read, speak, and write fluently in English
Official transcript(s) from previous institutions for degree and post-degree coursework, if applicable
Minimum GPA as defined by your program
Minimum level of education required:
Master's degree from an institution accredited by a U.S. Department of Education-recognized accrediting agency or an internationally recognized institution. Grade point average of 3.0 or higher on a 4.0 scale.
Three in-person, 4-day residency experiences are required.
School Accreditation Statement
Capella University is accredited by the Higher Learning Commission.
Higher Learning Commission: www.hlcommission.org, 800.621.7440
Capella University, Capella Tower, 225 South Sixth Street, Ninth Floor, Minneapolis, MN 55402, 1.888.CAPELLA (227.3552), www.capella.edu