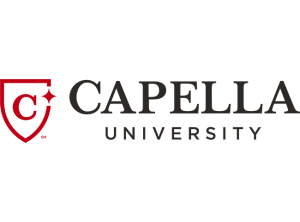 PhD – Counselor Education and Supervision (CACREP-accredited)
Program Details
Capella University's online PhD in Counselor Education and Supervision program prepares you to lead in the counseling profession.
This program includes online coursework, residencies, and field experiences designed to build your clinical, teaching, research, and supervisory skills. Capella's degree program is one of few available online, and provides opportunities for you to potentially fulfill your internship experience by working with other counseling students enrolled in Capella's CACREP-accredited master's degree programs.
Your CACREP-accredited PhD in Counselor Education and Supervision program includes 5 integrated components: online coursework, in-person experiences (called residencies), fieldwork (including practicum and internships), comprehensive exams, and dissertation. Each facet of your education builds on the others to take you through your program and to your goal of a PhD.
With an PhD in Counselor Education and Supervision from Capella, you'll be able to lead and advocate for inclusion, tolerance, and acceptance, evaluate the current theories and practices of the counseling profession, and demonstrate commitment to one's personal and professional development. Additionally, you'll have the skills to conduct and contribute valid, reliable, and ethical research in the counseling profession, practice social and professional ethics, and think critically and write effectively in one's discipline.
Common jobs with an online PhD in Counselor Education and Supervision include therapist, counselor educator, faculty member, nonprofit manager or crisis center director. Potential workplaces include: community mental health center, psychiatric hospital, residential treatment center, government agency, nonprofit organization, prison or group home.
For current K-12 professionals interested in extending their education with a graduate degree. Capella University education programs do not lead to initial teacher licensure.
Requirements
This program requires three four-day residencies.
Your program of enrollment determines the admission requirements.
Basic requirements for all programs:
Admission application and non-refundable $50 application fee
Acknowledgement agreement
All applicants must understand, read, speak, and write fluently in English
Official transcript(s) from previous institutions for degree and post-degree coursework, if applicable
Minimum GPA as defined by your program
Minimum level of education required:
Master's degree from an institution accredited by a U.S. Department of Education-recognized accrediting agency or an internationally recognized institution
Completion of a CACREP-accredited or CACREP curriculum equivalent master's degree program
Your official master's transcripts, minimum grade point average of 3.25 or higher on a 4.0 scale
Special Accreditation
Council for Accreditation of Counseling and Related Educational Programs (CACREP)
School Accreditation Statement
Capella University is accredited by the Higher Learning Commission.
Higher Learning Commission: www.hlcommission.org, 800.621.7440
Capella University, Capella Tower, 225 South Sixth Street, Ninth Floor, Minneapolis, MN 55402, 1.888.CAPELLA (227.3552), www.capella.edu
Additional Information
Capella University's PhD in Counselor Education and Supervision, MS in Mental Health Counseling, MS in School Counseling, and MS in Marriage and Family Counseling/Therapy programs are accredited by the American Counseling Association's Council for Accreditation of Counseling and Related Educational Programs (CACREP, www.cacrep.org) through March 31, 2020.