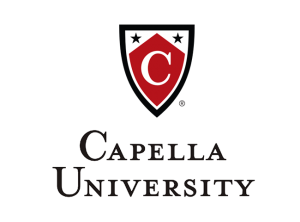 MSN – RN-to-MSN Nursing Informatics (CCNE-accredited)
Program Details
A bachelor's degree is becoming standard for nurses, but you can take your education even further—all the way to your MSN. With Capella's online, CCNE-accredited RN-to-MSN Nursing Informatics program—in conjunction with your RN license and 135 quarter credits of undergraduate work—you can earn your MSN in as little as two and a half years without the additional time and expense of earning a BSN.
This streamlined program will prepare you to play an integral role in the management of health information systems in your organization by leveraging your knowledge of health systems functions, data analysis, clinical workflow, product management, how to increase population health, and leadership. Capella's curriculum is developed around the latest, up-to-date standards in nursing to ensure you'll gain the most relevant skills and knowledge you need to succeed in the field.
Capella's RN-to-MSN in Nursing Informatics curriculum is aligned to American Association of Colleges of Nursing (AACN) Essentials, Quality and Safety Education for Nurses (QSEN) competencies, and Technology Informatics Guiding Education Reform (TIGER) Initiative Informatics competencies.
This program incorporates the American Nurses Credentialing Center (ANCC) Nursing Informatics guidelines and resources, which will prepare graduates to sit for the RN-BC Nursing Informatics board certification exam upon completing their RN-to-MSN Nursing Informatics degree. If you already hold the RN-BC Nursing informatics credential, you can earn up to 8 credits (2 courses) – saving you up to 6 months and more than $3,000.
In this program, you'll have access to Vila Health™, an immersive, simulated system of health. This virtual lab—available only at Capella—allows you to practice real–world informatics situations and challenges first hand, including improving interoperability, clinical workflow, meaningful use initiatives, ICD–10, and population health.
With your RN-to-MSN in Nursing Informatics, you'll prepare to lead the way in electronic health record (EHR) implementation, improve population health, and implement and demonstrate the meaningful use of information systems within a health care organization.
Common jobs with an online RN-to-MSN in Nursing Informatics include clinical informatics coordinator, informatics nurse specialists, chief nursing information officer, regional director, clinical informatics, systems analyst, clinical systems team manager, health outcomes analytics manager, clinical workflow analyst, or project manager for EHR implementation.
Capella is an Academic Organizational Affiliate with Healthcare Information Management Systems Society (HIMSS). HIMSS is a global, caused-based, nonprofit organization focused on bettering health through IT. Enrollment in this program provides you with a free HIMSS membership—a benefit available to individuals in any of our informatics programs.
RN license verification required. Capella University nursing programs are not designed to prepare graduates for entry-level or advanced practice licensure as a nurse.
Requirements
Your program of enrollment determines the admission requirements.
Basic requirements for all programs:
Admission application and non-refundable $50 application fee
Acknowledgement agreement
All applicants must understand, read, speak, and write fluently in English
Official transcript(s) from previous institutions for degree and post-degree coursework, if applicable
Minimum GPA as defined by your program
Minimum level of education required:
Applicants must have a BSN degree from an accredited institution.
Grade point average of 3.0 or higher on a 4.0 scale.
Current, unrestricted RN license to practice in the United States (or its equivalent).
One year of licensed RN work experience or current employment as an RN.
Completion and submission of the RN License Verification Form.
Arkansas residents must complete Arkansas general education requirements.
RN license verification required.
This program is not designed to prepare graduates for entry-level or advanced practice licensure as a nurse.
Special Accreditation
Commission on Collegiate Nursing Education (CCNE)
School Accreditation Statement
Capella University is accredited by the Higher Learning Commission.
Higher Learning Commission: www.hlcommission.org, 800.621.7440
Capella University, Capella Tower, 225 South Sixth Street, Ninth Floor, Minneapolis, MN 55402, 1.888.CAPELLA (227.3552), www.capella.edu
Additional Information
The BSN, MSN, and DNP programs at Capella University are accredited by the Commission on Collegiate Nursing Education (http://www.ccneaccreditation.org).