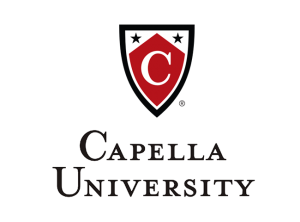 MS – Educational Psychology
Program Details
Capella University's online Master's in Educational Psychology program advances your knowledge of instructional strategies and designs that are effective across different age groups. You will gain an understanding of the psychological foundations of education, instruction, psychological research, and stages of development.
With your Master's in Educational Psychology from Capella, you'll acquire a broad base of information on learning outcomes, testing, research methods, and data analysis. You also learn to communicate psychological concepts and information effectively within the professional community and to the public, using the professional standards of the discipline.
You can also earn your MS in Psychology with a specialization in Educational Psychology with Capella's FlexPath, a revolutionary way to complete your degree on your own schedule. With FlexPath, you'll make the most of the knowledge and experience you already have while developing and demonstrating new skills and knowledge at your own pace. You will achieve the same learning outcomes as Capella's traditional online programs – and earn the same degree – only in a more efficient, personalized way.
Common jobs with an online program in educational psychology include research assistant, test developer, instructor or educational program manager. Potential workplaces include community college, school district, government or research organization.
For current K-12 professionals interested in extending their education with a graduate degree. Capella University education programs do not lead to initial teacher licensure.
Requirements
Your program of enrollment determines the admission requirements.
Basic requirements for all programs:
Admission application and non-refundable $50 application fee
Acknowledgement agreement
All applicants must understand, read, speak, and write fluently in English
Official transcript(s) from previous institutions for degree and post-degree coursework, if applicable
Minimum level of education required:
Must have a bachelor's degree from an institution accredited by a U.S. Department of Education-recognized accrediting agency or an internationally recognized institution
Minimum grade point average of 2.7 or higher on a 4.0 scale
School Accreditation Statement
Capella University is accredited by the Higher Learning Commission.
Higher Learning Commission: www.hlcommission.org, 800.621.7440
Capella University, Capella Tower, 225 South Sixth Street, Ninth Floor, Minneapolis, MN 55402, 1.888.CAPELLA (227.3552), www.capella.edu