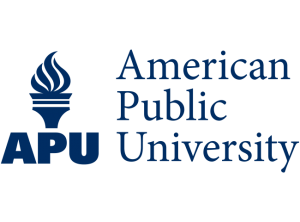 Master of Arts in History
American Public University System
Program Details
The Master of Arts degree in History online takes students through an exploration of key historical events, people, and cultures which fundamentally shaped modern society. Through research, discussion, and analysis, students will develop an acute perspective of how future societies progressed through time. Several concentrations are available within this degree, including:
American History
Ancient and Classical History
European History
Global History
Public History
Students will develop a distinct professional skill set including writing, communication, research, analysis, and more. This online history degree follows marketplace trends, and may attract professional educators, historians, and enthusiasts. Assess digital and archival sources, evaluate resources, develop persuasive arguments, and produce high-quality research through APUS online.
Requirements
A bachelors degree or higher is required.
School Accreditation Statement
Higher Learning Commission
Additional Information
When enrolling in this program, you will be asked to select either a capstone course or a supervised practicum as your end-of-program requirement. Some residency conditions may apply to the practicum option.