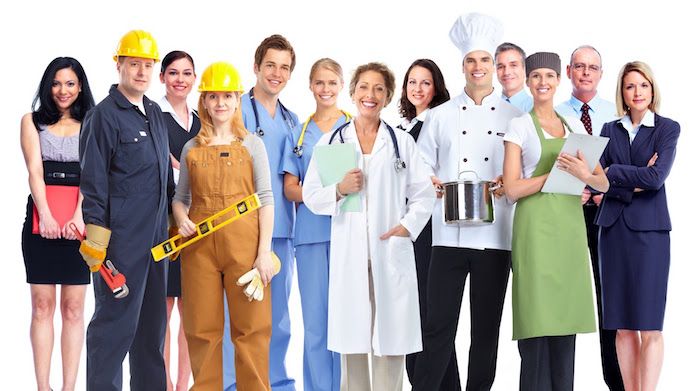 Sociology is the science of studying society and the interactions of people, organizations, communities, and cultures. While a psychologist studies the behavior of individuals, sociologists study the collective structures created by humans. They study how humans behave in social units. Both psychologists and sociologists work in human and social service agencies. Without sociological research, other humanities practices, such as social work and psychology, would be largely ineffective.
Sociology is perhaps the most diverse and analytics-focused of the social science professions, providing the research on which the practices of the other sciences are built. Therefore, earning an online sociology degree can qualify you to work in many career fields.
Careers in sociology are for those who are interested in the statistical observation of people, culture, and institutions. Those who seek out sociology tend to be science-oriented, with an interest in societal issues.
There are two primary directions of professional sociology: traditional sociology prepares students to become postsecondary instructors, while applied, clinical, professional programs prepare their pupils to perform professional research. Most colleges require their instructors to have a doctoral degree, while professional programs may provide employment opportunities solely with a master's. Sociologists often find work as policy researchers or analysts for the government or academic institutions. An academic sociologist may undertake research projects, collect data, and interpret social and public policy trends.
At any level, the role of a sociologist will likely involve one or more of the following tasks:
Analyzing the behavior of certain demographic groups
Using sociology theories and research methods to prepare reports
Create presentations to share with others in the academic sphere of sociology
Collaborating with other professionals to positively impact social issues and policy
Like most research-based professions, the demand for, compensation of, and access to sociology opportunities is highly dependent on sponsorships, grants, and government funding.
The average annual salary for sociology is about $82,000, while sociology professors usually earn an average of $76,750. The market for sociologists is expected to grow at about 18% from 2010 to 2020, which is about average for all career fields.
Since sociology teaches a variety of widely-applicable skills, many individuals who obtain a bachelor's in sociology find that their talents can be used in other areas, such as journalism or human resources.
WHO IS THE IDEAL CANDIDATE?
Individuals who seek out sociology tend to have a curiosity of how different cultures interact with each other. Often they have adept analytical skills, as well as critical-thinking skills. A love of research and learning about different communities also help in this field, for that is a common thread among most sociology careers. Effective sociologists join their social perceptiveness with skills in both written and verbal communication.
Most online sociology degree programs offer associate's or bachelor level credentials. This is because sociology is often used as a general social science major for gaining an entry level career inside human services or social service agencies. A bachelor's degree in the field can lead to research assistantships as well as many career opportunities in alternative humanities fields.
Some use this undergraduate major to prepare for a graduate level online social work degree. An online bachelor's in sociology may be used to prepare for entry into a masters in social work (online MSW) degree program. A master's degree in sociology is the minimum requirement of those who are determined to enter a sociology-specific profession.
Expect a sociology degree program to include core courses in sociological theory, human behavior, sociology of race, the family, statistical analysis, grant writing, multi-cultural studies, politics, political science, crime and violence, public policy, and social psychology. Sociology programs will sometimes include immersive experiential projects for students, such as internships, research, or reporting.
Consider programs from institutions that have been accredited by the Commission on the Accreditation of Programs in Applied and Clinical Sociology (CAPACS) for additional prestige.
The average cost of an online bachelor's level education in sociology is just under $45,000. An online master's in sociology costs around $19,000, on average. All of the costs you see quoted on the degree profiles includes all fees but does not include the cost of books.
Found
0
Accredited Online Psychology & Human Services Post Graduate Certificate Degree Programs
"Oops! No results here. Try a broader search!"