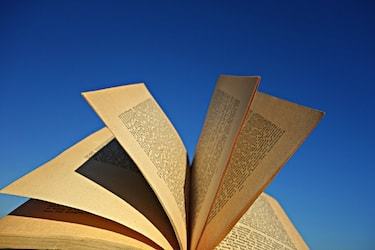 What exactly are the liberal arts? Is a degree in the liberal arts useful or not? The answer is yes! A liberal arts degree program is one that offers a broad study of science, culture, and society in an effort to create citizens who possess strong and transferable intellectual skills such as communication and critical reasoning. As a liberal arts student, you won't gain training for a specific vocation but you will develop important proficiencies that can translate to many fields by developing the ability to reason, think, evaluate, speak, and write. Whether it's in business, education, healthcare, or communications, the term "liberal arts" envelopes every aspect of the community that we rely on. The truth is, professionals in the liberal arts get to decide on the perfect path for them, mixing the arts with technical skills and the sciences as they see fit for their career journey. If you're interested in letting your curiosity run loose to explore everything from foreign languages to human relations, to political science, then you may want to look into the liberal arts program that can be specially tailored to suit your needs.
The truth is that degrees in the liberal arts can lead to practically any profession imaginable: it just depends on the vision and goals of the professional. Careers in the liberal arts are just as diverse as the contents of the degrees. The outcome can look dramatically different for every individual. Many professionals with an established career may find that they find more competitive positions with the skills and options that are made available through a liberal arts degree program. Here is an overview of the different types of jobs with the highest demand for liberal arts majors, and the United States Bureau of Labor Statistics (BLS) describes those jobs in more detail:
Intelligence Analysts – Professionals with a passion for justice and technology can combine their interests to help solve crime by gathering and evaluating information from a variety of sources, such as geographic information systems, surveillance, and law enforcement databases. Competitive professionals will qualify for positions with a bachelor's degree and other relevant certifications. Job growth for intelligence analysts is expected to be around the national average, at 5% by 2026. The average professional makes nearly $80,000 each year.

Training & Development Specialists – Professionals with a passion for helping businesses and individuals succeed can work as training and development specialists to plan, conduct, and administer programs that train employees and improve their skills and knowledge. Competitive professionals are expected to have a bachelor's degree in addition to certifications and work experience in their field of interest. Since businesses will continue to introduce new technology and methods into their production and operations, training and development specialists will continue to be in high demand, expecting jobs to grow by 11% in the coming years. Not to mention, it is a rewarding career, which yields an annual salary of more than $60,000 on average.

Marketing Managers – Professionals with a passion for making sure that organizations are offering their best services and products to their clients may be interested in exploring their options as marketing managers, working with sales, public relations, and product development staff to maximize profits and market share while ensuring the customers' needs are satisfied. Strong marketing managers come into the field with a bachelor's degree and a long history of work experience. Their work history puts them at one of the top-paying positions for professionals with a liberal arts degree, at more than $100,000 each year on average. Not only is the career rewarding, but it is in high demand as long as the market remains competitive. Job growth for marketing managers is expected to be around 10% in the next decade.

These are just a few of the options that are available to professionals with an academic background in the liberal arts. Careers can branch into writing, teaching, research, customer service, and much more.
WHO IS THE IDEAL CANDIDATE?
Considering that careers in the liberal arts are often the most customizable, the most important quality of professionals is that they have a clear understanding of their own strength and their own vision for what they want to contribute to society through their career. All liberal arts careers demand the discipline to continue learning throughout a lifetime, and the communication skills to work with colleagues and clients at a very minimum. If you're ready to put your strengths to the test in a career that's perfectly tailored to suit your interests and goals, then consider all the possibilities of liberal arts.
Liberal arts programs enjoy a long history of providing students with a broad base of knowledge that can be built upon with advanced degrees. Historically, many who planned to enter careers that required graduate or professional master's degrees—such as law, medicine or religious ministry—earned a liberal arts degree in an effort to train their minds to think broadly and critically. This interdisciplinary training enabled them to research, write and practice their professions with greater fluency.
Today, online liberal arts degree programs remain a popular major for the same reasons. If you choose this degree, you likely believe critical thinking, writing and speaking are essential skills that will enhance your chosen field of professional study. If you have a year or two of unused college credits, you may also be able to apply these to your liberal arts program, thus earning your bachelor's more quickly.
Rest easy: you can find a job as a liberal arts major. Liberal arts degree majors are hired in many professions that require critical writing and speaking skills, such as politics, journalism, law, research and religious ministry. It may require more searching and creativity on your part to find the right position, but it can be done. Experience, such as an internship or summer job, may help you land a gig.
Additionally, take some time to evaluate your top interests to determine a possible career. Do you love science and writing? Consider technical writing. How about history and communications? Think about being a guide at a historical monument. As a liberal arts major, you'll have to determine your interests, which may broad. A foundation in critical thinking will enable you to choose from many careers once you graduate.
Our cost rankings reveal that an online liberal arts degree costs between $30,000 and $50,000, on average. Each student can expect a dramatically different experience from every other student in liberal arts programs, which means that students should look for programs that suit their budget and offer opportunities for certifications, internships, and hands-on experiences unique to their specific career goals.
Found
1
Accredited Online Art & Liberal Arts Post Graduate Certificate Degree Program