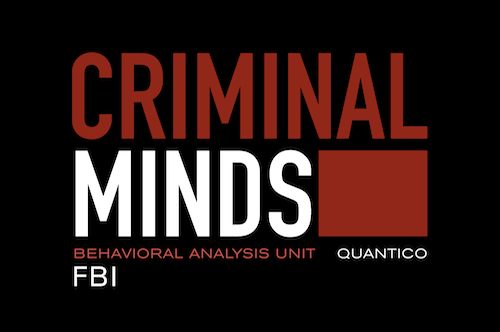 At the juncture of psychology and criminal justice is where you will find forensic psychology. Whether in the courtroom, the police station, or the correctional facility, these professionals give insight into the the thought process of criminals.
Although in many ways forensic psychologists do a lot of coursework on criminal minds, they are not necessarily involved in criminal profiling like what is displayed in shows like, "Criminal Minds." Often forensic psychologists work as consultants, helping to establish whether a person competent to stand trial or the mental stability of a suspect at the time they committed a crime.
If you want to pursue a career in forensic psychology, an online bachelor's in psychology and forensic science is a great start. Most in the career do have at least a master's degree in psychology or forensic science and sometimes double major in psychology and criminal justice. Career changers should look to a graduate certificate in forensic psychology for quick entry into the field.
There are also many instances of psychologists joining the field of forensic psychology because they no longer want to work in a clinical setting. At this point, earning an online forensic psychology degree or certificate complements their current training in psychology. Those who do enter the field of forensic psychology, commonly work in the following scenarios:
Screening police officers for fitness for duty
Teaching officers stress management or determining the need for trauma counseling
Advising on the competency of a parent in child custody/family law situations
Assessing and defusing potentially dangerous situations
Evaluating the mental state of criminal defendants to see if they are fit to stand trial
Testifying in personal injury cases
Acting as a mediator in conflicts perhaps at correctional facilities
Helping to select jury members for court cases
According to the United States Labor Department, psychologists working for the government make between $90,000 to $100,000 annually. Since many forensic psychologists work for themselves as consultants, this figure could be less than what you could actually earn depending on your business structure and networking skills.
WHO IS THE IDEAL CANDIDATE?
Many of the same traits that are common among psychologists like critical thinking capability, oral and writing communications skills, and the ability to work in stressful situations are found in forensic psychologists. Knowledge of the legal system especially regarding mental health case law, a firm grasp of cultural and social issues within our justice system, and solid investigation chops are highly prized skills in forensic psychology.
As this field gains in popularity, there are an increasing number of colleges that are creating programs to meet that need. Most online forensic psychology degrees are either master's programs, doctoral degrees, or forensic psychology specific post-graduate certificates. Some bachelor's also combine psychology and forensic psychology into a blended program.
Common courses that tackle both psychology and criminal justice issues and how these two subjects interact with each other include:
Theories of Criminal Behavior
Psychological Issues in Dependency & Family Law Cases
Understanding Psychological Reports and Expert Witness Testimony
Trauma Informed Assessment and Intervention
Offender Rehabilitation and Reintegration
As you research degree programs, you may want to pay particular attention to the courses that they offer and the topics they cover. Some programs may offer curriculum better for people who would like to work within the civil courtroom, whereas others may focus on working with criminals.
The cost of earning an online forensic psychology degree will vary depending on what level degree you are trying to pursue (master's vs post-graduate certificate, for example). Schools also vary greatly on the fees they charge. The average cost of an online psychology bachelor's degree is $47,140 while a master's costs $26,393, on average. Keep this figure in mind as you look at the tuition at different colleges and remember to also consider the cost per credit hour and how many credit hours are required to graduate.
Found
0
Accredited Online Psychology & Human Services Graduate Certificate Degree Programs
"Oops! No results here. Try a broader search!"