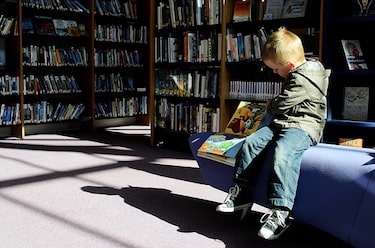 Online speech pathology programs will prepare you for a career spent diagnosing and treating verbal and auditory issues. Speech-language pathologists—also called speech therapists—evaluate, diagnose and treat patients with disorders related to speaking, swallowing and language fluency. Speech disorders occur for many different reasons. When a person has trouble communicating their thoughts through language, either because of a physical impediment of a mental issue, it's the job of a speech-language pathologist to correct and mitigate the issue. To work in this career field, as well as others, you need a degree in speech-language pathology. This career is often associated with audiologists, who treat patients with hearing, balance and ear problems. As an expert in this field, you could work with people of all ages, ranging from toddlers to retirees. Some speech pathology programs may offer specializations, as well. Do note that this program is generally offered at the master's level, as licensed speech-language pathologists must have this advanced degree for licensing.
As a graduate of a speech-language pathology program, you'll have many career options available. The most obvious is a speech pathologist, but you can also find work as a special-education teacher, counselor, consultant, or speech therapist, assuming you have the right training. Some of these career require post-graduate work, while others can be attained right out of a bachelor's program.
You'll find numerous advantages to working in this career field, but most of all you'll know that you are positively impacting a person's life (usually a child) in a fundamental way. By using your education, you'll help children improve communication, which leads to greater confidence and a self esteem. You'll also have the chance to work in a wide variety of settings, including schools, offices, hospitals, health agencies, and even in a client's home. Instead of going to the same office every day, you'll enjoy a career that takes you to multiple locations in a single afternoon. You'll also work with a diversity of clients, and learn from a field that is constantly changing in scope and innovations, bringing a sense newness to your career as you learn the latest advances. Here are some of the careers you can enjoy.
Speech Pathologist—Speech pathologists help people, often children, communicate better. They assess, diagnose, treat, and prevent communication issues through a series of techniques, usually creating individualized plans for each person. One of the most basic tasks is simply teaching adults and children how to make specific sounds, such as an "r" or "l" sound, to improve overall communication and confidence. While a master's degree is required for this career, it brings a solid median income of $76,610 while the top 10% can expect salaries over $118,000 annually. Most notable, this career is expected to grow by 18%, resulting in 171,000 jobs by 2026.

Audiologist—An audiologist is a highly-trained doctor who focuses on the advanced diagnosis and treatment of a patient's hearing problems. In this case, the focus is on hearing (not talking), but a speech-language pathology degree is still a useful start to this career. This career has a strong median income of $75,920, while the top 10% can expect salaries over $111,000. It also has a large expected growth of 21%, so there should be work for people educated in this field.
WHO IS THE IDEAL CANDIDATE?
To excel as a speech pathologist, or in one of the related fields, you need to have the right attitude and traits. While virtually anyone with the right mentality can succeed, some people will flat-out thrive. Generally, you will want to have a caring compassionate nature. The foundation of this career is helping people deal with extremely difficult and frustrating challenges, so you need a caring attitude that will help you with your everyday responsibilities. If you don't have a strong compassion for helping others, the challenges of this career can be overwhelming.
You also need to be open-minded, as the career is under constant change from research and developments, and you need to be good at working with people, as most of your job will be directly working with patients or clients.
Because of high demand, several accredited colleges offer online speech pathology programs. Be forewarned though: these programs are typically highly selective. You may also consider a hybrid degree, which is partly online and partly on-campus. Having a related bachelor's degree and a high GPA will help you snag a spot in your school of choice.
You do not need an undergraduate degree in speech pathology to pursue this career. If you're passionate about the field, consider studying communication, speech science or speech and hearing sciences. You could also consider a related online major, such as early childhood development, that offers coursework in developmental phonetics and linguistics.
To practice speech pathology as a professional, you will need to seek licensing. A master's degree in speech pathology, as well as clinical experience, are requirements. Contact your state licensing board for specifics, but a program accredited by the Council on Academic Accreditation (CAA), part of the American Speech-Language-Hearing Association will serve you well. You may also need a Certificate of Clinical Competence in Speech-Language Pathology (CCC-SLP), which is offered by the American Speech-Language-Hearing Association.
Think you have what it takes to be an excellent speech pathologist? Then you need to find the right degree for your field, and that starts with searching the programs for specific classes that help you achieve your goals. You should also verify whether or not the program is offered 100% online or if there are in-person requirements, as this will impact how you attend the program.
You also need to make sure the program is accredited. Accreditation will ensure that your education meets a standard of consistency and excellence, so avoid any programs that are not properly accredited through the right institutions. All programs in this database hold regional accreditation (the gold standard).
Compare your online speech language pathology degree options carefully. Click on a program below to find more information on accreditation, admissions, and tuition.
Found
0
Accredited Online Healthcare Doctorate Degree Programs
"Oops! No results here. Try a broader search!"