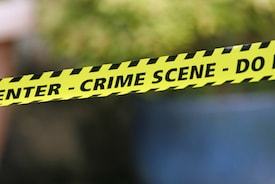 Ever since the CSI TV series launched, interest in the online forensic science degree—a fairly new program offering—has skyrocketed. The truth is that there's much more depth to the forensic sciences than what they show on the screen—these professionals solve crimes, enforce laws, protect public wellbeing, and resolve disputes. Forensic science degrees combines science and math with criminal justice. By earning this degree, you'll learn how to research using technology and scientific methods. Using your strong background in criminal justice, you'll investigate evidence and give your findings to law enforcement agencies. Tapping into your analytical abilities and deciphering data for answers will be an everyday event. As a forensic scientist, also known as a crime scene investigator (CSI), you will work with law enforcement officials to collect and analyze evidence at crime scenes. CSI's almost always work for public law agencies, working at the federal, state, or local level.
According to the dictionary, 'forensic' is a word that really means very broadly 'related to the law.' Forensic sciences then, include any study and application of scientific methods used for purposes related to the law. Whether it's calculating the physics that tell the story of bullets that were found in a body or matching DNA samples to identify a suspect, it all falls under the umbrella of forensic science. If you're excited to put your crime-solving skills to the test in a career that is as rewarding as it is challenging, then you may be able to find a path in forensic science that suits your unique strengths, interests, and goals.
Since there's a wide array of skills and needs when it comes to solving crimes, there are plenty of options for professionals to choose from on the spectrum of forensic science. Each individual has the opportunity to tailor their career and expertise to be as generalized or specific as they want.
Whether you are passionate about combining your love for technology and forensic to solve digital crimes, or if you want to use your obsession with molecular biology for the greater good, you can shape a successful career in forensic science.
The United States Department of Labor (DOL) describes these professionals as Forensic Science Technicians. According to the DOL, technicians often perform tasks in one of two categories:
Crime scene investigation involves collecting and analyzing evidence from crime scenes like weapons, fingerprints, bodily fluids, and more, in addition to taking photos and making sketches of crime scenes and evidence. These professionals may specialize in certain techniques and sciences, or they may offer a more generalist approach with broadly applicable knowledge. Examples of these types of professionals include criminalists or crime scene investigators, forensic odontologists, and forensic anthropologists.

Laboratory analysis involves performing chemical, biological, and microscopic analyses on evidence, using scientific analyses to explore possible connections between suspects and a crime, and consulting with specialized experts around evidence analysis. Laboratory analysis may be concentrated in an array of subjects in the natural sciences, engineering, or specific types of evidence. Forensic science professionals that you may find in a laboratory include forensic DNA analysts, forensic taxologists, and forensic ballistics experts.
This list only skims the surface of the many different types of careers that are possible through forensic science. With the advancements in technology making it possible to solve crimes with a broader variety of means, the demand for forensic science professionals to draw conclusions is expected to grow by 17% in the coming decade. Not only is this forensic science a reliable career, but it is a rewarding one that pays nearly $60,000 each year on average. Your salary should also rise as you complete more forensics degrees. However, job competition will be stiff as the media has created a substantial interest in this degree. You may be able to find other work as a chemist or researcher, if your background in science is strong enough. Finally, consider your career location. More forensic science technician job openings are available at large, urban police stations. Smaller or more rural stations often do not need a full-time technician. The Bureau of Labor Statistics also notes that law enforcement budgets play a large role in job openings.
WHO IS THE IDEAL CANDIDATE?
Successful forensic scientists have a variety of skills that allow them to apply math and science in a crime-solving environment. It's a unique intersection of the statistics and scientific methods that are required for analysis and the communication skills to write reports, testify in legal proceedings, and work with law enforcement and other types of professionals. If you are critical-thinking and detail-oriented enough to notice the tiniest of changes in mundane objects and use good judgement when drawing conclusions and connections from analyses, and if you are interested in using scientific testing to problem-solve and balance the scales of justice, then forensic science could be the perfect career for you.
You can start work in forensic science with an associate's degree in most states, but will generally need at least a bachelor's or master's to perform more advanced investigations. You will have to stay abreast of new technology and techniques to advance in your career. Also, nearly all positions require some on-the-job training.
If you enroll in an online forensics degree program, expect your days to be filled with evidence collection, fingerprint analysis, DNA sampling and the preparation of scientific evidence for use in criminal prosecutions. You will need solid science skills, and the ability to work long hours in a lab. Good report writing skills are also essential as the results of your research will help determine the guilt or innocence of perps ranging from shoplifters to serial killers.
Common core courses include heavy doses of chemistry and biology. Math will be another hot topic—you'll likely have to tackle statistics. You'll also study communications, cyber crime and technology, as well as criminal procedure. You'll leave with a forensics degree online and a strong base in problem solving and analysis.
Programmatic accreditation is issued by the Forensic Science Education Programs Accreditation Commission (FEPAC) to certain degree programs. Certain programs may also offer hands-on learning and work experience through internships or similar opportunities. Additionally, there are many certifications available from various professional organizations related to forensic science, and although they are not required, they can provide a competitive edge to a resume and some employers prefer them. Some specific certifications exams may be included in certain programs. Likewise, some employers may offer incentives or assistance to obtain certification.
An undergraduate, bachelor's level degree in forensic science will cost $50,000, on average. The price of tuition often doesn't include the additional expenses of equipment or certifications, however all tuition rates on GetEducated.com include any and all fees. Consider program options that are affordable and also meet your unique professional needs and goals as you do your research. Click on any program below to view tuition, accreditation, and admission information.
Found
0
Accredited Online Criminal Justice, Safety & Law Diploma Degree Programs
"Oops! No results here. Try a broader search!"