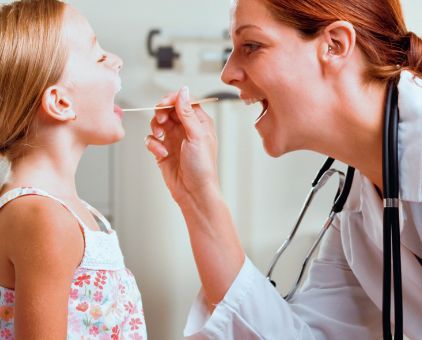 When you think of the term "nurse," chances are you think of a cartoon character in a white coat tending to wounded soldiers or children. The truth is that nurses are found everywhere we go—they are in hospitals, schools, nursing homes, urgent care facilities, emergency rooms, and everywhere else you would go to seek medical treatment. Nurses are the professionals who educate us about health risks and maintaining good health. Often times they are the ones to diagnose and treat us when we are ill. They work with newly born children to make sure that they develop correctly in the first years of life, as well as the elderly to make sure that they are comfortable during the last years of their lives.
Nursing is a career for those who desire to help the people around them. Online education has opened the doors to many new nursing students allowing them to kick off or advance their career through online degrees. A nursing career can be paused and continued, or taken in small steps to be flexible with life's many surprises. It has never been easier to begin or continue a nursing education!
While it may seem that all nurses have the same degree and perform the same responsibilities, that is certainly not always the case. Being a nurse can have a different meaning for each professional, and there are different degrees and positions to suit each professional's style and goals.
Whether you hope to work with a particular population as a nurse or if you want to work with a particular sort of medicine, whether you want to work a full-time 9 to 5 or a part time at any hour of the day, you can find a career in nursing that fits you.
Health maintenance is critical to the success of our society, a fact that is being recognized more and more each day. This is the perfect time for professionals interested in a career in the nursing field, as the demand for qualified nurses to keep us healthy is only going up. The United States Department of Labor mentions that, by the year 2024, the job market for nurses is anticipated to increase by 16%—much faster than the national average.
Various nursing positions will pay professionals very differently, depending on the scope of their responsibilities and the amount of education required for the position. Nursing professionals can earn anywhere from $25,000 to $100,000 and nursing careers can be found with every level of education—from a nursing diploma all the way up to a doctorate—so your nursing career really has the potential to be whatever you want it to be.
Here are some of the programs students may consider for their online nursing degree:
WHO IS THE IDEAL CANDIDATE?
All of these types of programs can vary greatly in the ways that they prepare nurses to take on their professional roles. Careers in nursing can be very adaptable, so nurses often have unique strengths and goals that they bring into their professional perspective.

RNs who wish to succeed while advancing their nursing careers online must be ready to communicate with a wide range of individuals in diverse settings. They must be self-motivated and driven by their compassion for others and ready to learn about all the various aspects of nursing on a deeper level.
The AACN has an accrediting board that standardizes programs to cover the most vital information and provide nursing students with a quality education. When choosing to advance their career in any direction, nurses should always pay close attention to the authenticity of their program by validating the accreditation.
Every profession in the nursing field requires nurses to demonstrate their qualifications through licensures and certifications. Various positions will have different requirements, so developing nurses should choose a program that will best prepare them for the certification exams that they will need to take after graduation.
GetEducated's rankings reveal that an online BSN degree can cost anywhere from $20,000 to $90,000. Online MSN programs range from $22,000 to $75,000. Nurses should take their time choosing an online nursing degree that meets all of their needs at a price they can handle. Remember, high cost does not always equal high quality.
Found
0
Accredited Online Nursing Bachelor Degree Programs
"Oops! No results here. Try a broader search!"