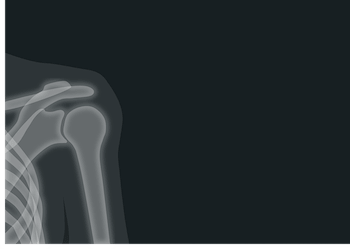 From x-rays to MRIs, radiology professionals administer and assess diagnostic imaging procedures of all different types, for all different reasons. Radiology is a highly-specialized career for individuals who are interested in the images that give healthcare professionals the ability to better diagnose and to understand the science behind injuries.
An online radiology degree will prepare you to work in a dynamic and growing medical field. You'll learn how to perform technical diagnostic imaging examinations on patients. Do note that you will not be a radiologist after receiving this degree. A radiologist is a physician who has received specialized training in reading medical images, such as x-rays. However, if you earn an associate's in radiology, you will be prepared for a career as a technician. This degree sets you up nicely for advanced learning, as you typically have to be employed in a medical setting as a technician to be admitted in a bachelor's program.
For professionals who are interested in working in radiology, the path to your career can begin straight out of high school or late into your adulthood, depending on your needs and goals. Careers in radiology can offer plenty of room for advancement, but they also offer great flexibility at the entry level.
One popular career option is a radiologic technician. Radiologic Technologists, which are also commonly known as radiographers, are the professionals who perform diagnostic imaging exams like x-rays. They perform tasks such as preparing patients for imaging procedures, taking medical histories and answering questions, and positioning patients and equipment for imaging.
To enter this field, you must hold at least an associate's degree that has been accredited by the Joint Review Committee on Education in Radiologic Technology (JRCERT). Most states also require a license or certification, which is typically administered by the American Registry of Radiologic Technologists (ARRT).
As a radiologic technologist, you work alongside radiologists at a hospital or private practice. You help scan patients and prepare films and test results for review by the radiologist. Demand is growing for this position (9%), with higher than average employment rates projected by the Bureau of Labor Statistics. The median annual wage is $57,000 for radiology technicians. If you have a bachelor's degree and move into a management position, you may even make more.
WHO IS THE IDEAL CANDIDATE?
Careers in radiology are for professionals who are interested in the operations of medical machinery that assists with the diagnosis and treatment of patients. In order to succeed in this field, professionals must be detail-oriented. They have to have a certain level of integrity to interact with sensitive information, and interpersonal skills to interact with patients and other professionals. By nature of the profession, both math and technical skills play a key role in the responsibilities of radiology professionals.
Several specialty majors related to radiology degrees online are also available. You could pursue a bachelor's in diagnostic medical sonography or medical imaging. Another related option is radiologic and imaging science. Radiologic science leadership is another commonly-seen major. Some of these degrees are technical and medical in nature, while others focus on administration or management in a health setting.
If you are a licensed radiologic technologist or radiologist assistant, you could also consider continuing advancing your education through online certificates. You could specialize in a certain field, acquire new skills, or prepare for certifications in mammography, sonography, or magnetic resonance imaging (MRI). Just make sure your program is ARRT accredited.
Almost all radiologic science programs will include coursework in:
Medical Ethics and Practice Standards
Medical Terminology
Radiology Equipment Operation
Radiology Pathology
Image Exposure & Quality Control
Radiology certificates can cost from $3,000 to $10,000; associate degrees range between $4,000 and $30,000; bachelor's and master's between $15,000 and $43,000. Specialized certifications can vary from a couple hundred to a couple thousand dollars.
Found
0
Accredited Online Healthcare Associate Degree Programs
"Oops! No results here. Try a broader search!"