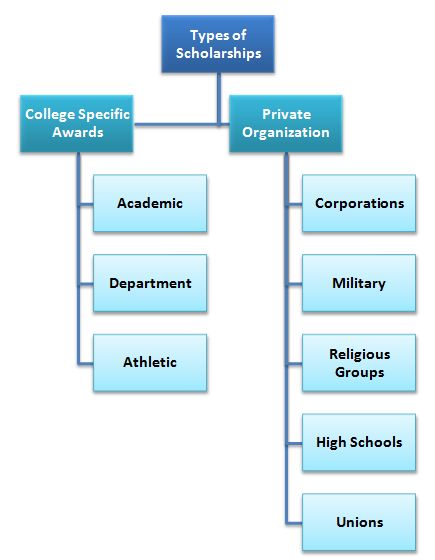 Scholarships are one of the two free money sources of financial aid. This means that scholarship awards are treated as gifts that don't have to be repaid. Scholarship awards also have several characteristics unique specifically to their financial services. These characteristics define scholarships as the most widely available source of financial assistance.
Unlike other types of financial aid, scholarships are not directly sponsored by government funding. Instead, they are the only type of financial assistance that can come from just about anywhere including schools, employers, private companies and religious groups. This variety in sponsorship also makes scholarships the only source of financial aid directed at various types of people. Most types of financial aid are based solely on a student's financial need. However, scholarships can be directed toward high school seniors, women, men, African Americans or students with a military background.
Available to a variety of specific groups, scholarships are the only financial award that can be based on either merit or need or a combination of the two. All financial aid types have services directed toward students with financial need. This need is calculated by the difference between the expenses of attending a school and expected family contribution. Merit based awards are only offered through scholarships. These awards require students to exceed certain standards set by a scholarship's sponsor and often related to academic achievement or a special interest.