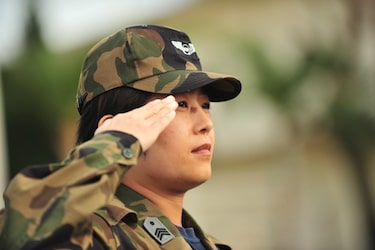 As a proud military supporter since 1932, Southern New Hampshire University recognizes the many sacrifices made by our service members and their families. The need to make quality education more attainable for those among us who have chosen to serve others is at the forefront of our policies.

That's why we're proud to offer military tuition discounts up to 30% toward online undergraduate and graduate degree programs. The discounts are available to both full and part time U.S. service members, and to the spouses of those on active duty, resulting in:
$225 per credit hour for undergraduate courses
$470 per credit hour for graduate courses
Up to 30% tuition discount for registered spouse members of the National Military Family Association
10% discount to graduates of schools with active Student Veterans of America (SVA) chapters

We also accept Tuition Assistance (TA), VA education benefits, as well as military scholarships for spouses through MyCAA.