Novartis AG/Flickr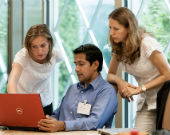 Only 32 percent of Americans believe that online institutions offer a high-quality education, according to a new study.
The study by the Lumina Foundation and Gallup questioned 1,000 U.S. adults about higher education, including cost and perceived quality of online degrees.
The 2012 report, titled "America's Call for Higher Education Redesign," revealed that 10 percent of U.S. adults strongly agree that online colleges and universities offer a quality education, with another 22 percent agreeing. These results are similar to last year's findings.
Of the respondents, 25 percent disagree or strongly disagree that online colleges and universities offer high-quality education. The majority, at 39 percent, was neutral on the topic.
A traditional college education received the strongest vote of confidence from the American public, with 29 percent strongly agreeing that brick-and-mortar institutes offer high-quality education. Another 47 percent agreed, with 20 percent neutral on the subject.
Only four percent disagreed or strongly disagreed that traditional colleges and universities offer high-quality education.
What About Quality of Online Degrees from a Traditional Institute?
The Lumina Foundation study asked and assumed that a college is either traditional or online—but not both. So what if the online degree was from a traditional institute?
Get Educated founder Vicky Phillips says that dichotomy of a school being either brick-and-mortar or online no longer holds. She points out that 85 percent of the schools with a Get Educated profile are considered traditional universities, but offer college courses or degrees online.
The Lumina study notes, "Despite the growth of online colleges and universities, there is a persistent perception that they do not offer the level of quality that traditional colleges and universities have."
Future research may have to address the public's perception of traditional schools offering online degrees.
Life Experience College Credit May Boost Quality of Online Degrees for Some
Although a small percentage of Americans give
online degrees
a vote of confidence, an overwhelming majority value life experience credit. The study revealed that 87 percent thought students should be able to receive college credit for knowledge and skills acquired outside the classroom—a program that many online schools offer. According to the report, "Three-quarters of Americans indicate that they would be more likely to enroll in a higher education program if they could be evaluated and receive credit for what they already know." Adult or non-traditional students particularly benefit from
life experience credits
. These programs can cut down on college cost by shortening the length of the degree.
Online Learning Statistics Indicate Cost Concerns
Affordability
was another hot issue in the report. The study revealed that 74 percent of Americans think higher education is unaffordable for everyone.
Cost was also rated the second biggest barrier to re-enrollment that such adults face, with family responsibilities coming first.
Other highlights from the article include:
97 percent say having a degree or certificate beyond high school is at least somewhat important to a person's financial security
68 percent agree or strongly agree that companies should provide more assistance to employees to pursue education beyond high school
77 percent agree or strongly agree that higher education institutions should reduce tuition and fees
Overall, the research confirmed that Americans do value higher education, but are concerned about cost. With such a high number of adults interested in receiving life experience credit—nearly nine in 10 Americans—online schools that offer such programs will likely continue to grow. The question remains if online institutions will gain more respect.
---
About Rachel Wang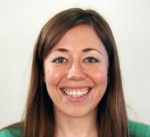 Rachel Wang is a writer, editor and producer with a background in journalism and online media. She holds a master's degree in library and information science and specializes in online learning news and trends for the Get Educated news team.