Western Governors University is partnering with the state of Indiana to form a new online univ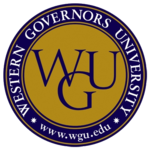 ersity branch that will allow Indiana residents to use state grants and scholarships to pay for WGU online degree programs.
WGU Indiana is expected to help "thousands of adult Hoosiers attain the college degrees they've wanted and needed, on a schedule they can manage, at a cost they can afford," said Indiana Gov. Mitch Daniels.
Western Governors University is a frequent GetEducated.com Best Buy award recipient for its affordable, accredited online degrees. The nonprofit school offers about 50 distance bachelors and masters degrees in business, teacher education, information technology, and healthcare. Average cost: about $6,000 annually.
The distance institution is known for competency-based education, which allows students to receive credit through testing for material they have already mastered. This lets students achieve online degrees more quickly and economically than through traditional instruction.
Western Governors University was founded in 1997 by a consortium of 19 western state governors. One of the founding governors was former Indiana Gov. Frank O'Bannon.
The Indiana branch will be funded in part by the Lumina Foundation for Education and the Bill and Melinda Gates Foundation. It will not be funded by the Indiana taxpayers, said the governor.

Online Learning News & Research
Free Online Classes to Expand with Gates Foundation Grants
Private Online College Marketing Monopolizes with 8x More Funding
Wal-Mart Offers Employee Tuition Discount for Online College Degrees from American Public University