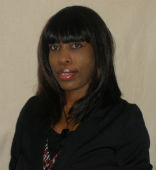 Sheila Tyler saw a college degree as a way to better her life. Determined to achieve her goals, she refused to let an underprivileged start and unexpected pregnancy derail her college plans. Twenty years later, she didn't let sudden unemployment derail her career in recreation. Instead, she took it as an opportunity to earn her master's degree and become even more competitive in her field.
The tenacious single mother of two is scheduled to graduate in May 2013 from the University of Illinois at Urbana-Champaign with her
master's in recreation degree online
. And thanks to the Get Educated $1,000 scholarship for online college students that she won, this semester's costs have suddenly gone down.
Setting College Goals
Sheila, 45, grew up in the projects south of Chicago. From early on, she knew a bachelor's degree could bring her a more secure future. Her mother, Sandra Abron-Murray, pushed her toward that goal, keeping Sheila involved in Girl Scouts and other after-school activities.
"When you don't have a degree, you seem to struggle a little bit more," Sheila says. "I had to choose the right school to get out of the neighborhood."
While in high school, she took a trip to University of Illinois at Urbana-Champaign. She was struck by the campus' beauty, academic reputation and proximity to Chicago. "It was so beautiful. 'I want to go here,'" she remembers thinking. "And when I graduated, I knew that U of I would be a recognized name in the job market."
She did well in high school and was accepted at U of I. She began her studies as a liberal arts major, but her advisers saw her natural interest in athletics, activities and event planning. Sheila credits them for steering her to recreation, which proved a great fit.
She flourished in college, but her plans took an unexpected twist when she found out she was pregnant. Left with few options, she dropped out her junior year and moved back home. She says it was devastating to drop out, especially after working so hard to land at a top school.
Not long after moving back, Sheila realized that a college degree would be necessary if she wanted to make more than minimum wage—which was even more important now that she had a daughter to support.
Single Mother in College
With her family's support, Sheila made the decision to re-enroll at U of I. Her determination and focus helped her make it through the rest of her degree. "Being in a top university, being a mom, being away from home wasn't easy," she says.
And being a single mother of a toddler brought its own challenges. "When you tell the teachers, 'my daughter tore up my homework,' it's for real," she says, laughing.
She persevered through the program and graduated with her bachelor's in recreation, much to her mother's delight. "That was the goal: to make myself better, to make my mother proud," she says. Equipped with the degree, she could start a career in the field she loves.
Going for a Masters in Recreation Degree Online
Since graduating, Sheila's work has spanned hotels, clubs, park districts and a university, typically in a managerial or director role.
Then, in 2010, she was working for a university but found herself suddenly laid off—along with 790 other fellow employees. The tough economy proved even more challenging when she began searching for a job. Experience was no longer enough to land her a job. "There are so many people who had bachelor's degrees. Employers were requesting a master's degree even though I had the years of experience," she says. "That was a big motivating point" for her to go back to school. "You're competing with people who have master's, PhDs, all going for the same job."
She began looking at master's of recreation programs—as did her daughter, who was now old enough for graduate school. "My daughter and I were looking at the same program," she says. But she couldn't imagine walking the halls and passing her daughter. Online became a natural choice, especially since she has a preschool-aged son.
The University of Illinois at Urbana-Champaign quickly became Sheila's top choice again."I still wanted to be associated with U of I," she says. "I had such a great undergrad experience."
Since U of I offered an online master's program in recreation, it was a natural choice for Sheila. "It's more convenient, flexible. My classmates don't know how old I am. It's not like you're sitting every day there with them," she says.
She enrolled in fall 2011 and jumped back into her studies. "I've been enjoying it a lot," she says. The hardest part has been "some of the group projects. One of my partners was in Italy, so trying to do the time zone difference was challenging." But overall, she says her graduate degree experience at U of I has been excellent.
Get Educated Scholarship Helps With Graduation Plans
With just one semester of grad school left, she appreciates the flexibility of an
online degree
even more. Her mother has recently experienced some health issues, but Sheila has been able to help out during the day and still work on her degree at night. "So I'm doing school, raising my son, taking care of my mom," she says. Her studies have also helped her land a new job at a local university. "I just recently started working. I'm a manager of campus recreation," she says.
Sheila began her master's in recreation degree online classes in fall 2011 and plans to graduate this May. She was thrilled to win the Get Educated scholarship. "Tuition went up this year, and I was worrying about how I was going to be able to meet those fees," she says. She also has a few other costs ahead. Come May, Sheila will travel to Urbana, which is about three hours away from her home, to graduate—and celebrate—in person.
Get Educated offers the
$1,000 scholarship for distance learning assistance
twice a year. The program is based on both merit and need. The competitive online university grants are based on grade point average, a written essay and demonstrated financial need. Get Educated now about this unique free program for online students.
Online College Scholarship Resources

---
About Rachel Wang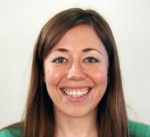 Rachel Wang is a writer, editor and producer with a background in journalism and online media. She holds a master's degree in library and information science and specializes in online learning news and trends for the Get Educated news team.