2010 Online Education – Distance Learning Scholarship Winner:
Danielle E. Williams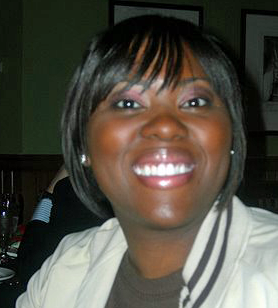 College:
Nova Southeastern University
Online Degree:
Ph.D. in Education with specialty in organizational leadership and community college leadership
Working mom Danielle E. Williams, 32, juggles a full-time job as a community college liaison at Norfolk State University in Norfolk, Va.; part-time work as an adjunct professor at Tidewater Community College in Norfolk; and an online doctorate in education with Nova Southeasten University—all while raising two children under age two.
She also finds time to mentor women who are fellow members of Core4Women, an online networking and distance learning forum group that helps women use online education to succeed in life.
GetEducated.com is a sponsor of Core4Women and is funding online college scholarships for its women members. (Editor's Note: The Core4Women program is temporarily closed for the remainder of 2013. For another great scholarship opportunity open to distance learning students, please see the Get Educated Online College Scholarship.)
"Women need other women to cheer them on because another woman knows what a sacrifice and how difficult it is to invest time, money, and energy in ourselves," says Williams.
Williams is the daughter of a teacher and finds her greatest joy in the classroom. Her adjunct work at Tidewater involves teaching college success skills to non-traditional and adult students, such as ex-convicts.
Teaching the course, she says, has "changed my life and my perspective about education—how valuable it really is."
Click here to learn more about Williams.
---
2009 Online College Scholarship Winner: Nicholas Zazal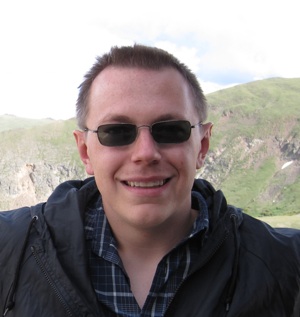 College:
University of Illinois at Urbana-Champaign
Online Degree:
Master's in Recreation, Sport & Tourism
Nicholas Zazal, 26, works at the University of Illinois in Urbana-Champaign as an events director at the performing arts center. He also is earning his master's degree online in recreation, sport and tourism.
He chose online education rather than taking classes on campus because of his irregular work hours, which prevent him from committing to a fixed classroom schedule.
"My work schedule is completely at the mercy of what's scheduled into the building," says Zazal. "Some weeks it's 25-hour weeks, some are 75-hour weeks, depending on how many shows we have."
Online education has given Zazal the flexibility he needs — while using the same curriculum and many of the same teachers as the traditional, on-campus program.
Learn more about Nick Zazal here.
---
2009 Online College Grant Winner: Megan McConnell
College:
Troy University eCampus
Online Degree:
Bachelor of Science in Interpreter Training
Megan McConnell, 17, of Montgomery, Ala., earned her scholarship as a high school student taking online college courses through Troy University's "Accelerate" dual enrollment program.
She is working toward her bachelor's degree in interpreter training at Troy, in hopes of becoming a sign language interpreter for deaf schoolchildren. She also would like to start a deaf ministry at her church.
For Megan, earning her degree will mean more than job security. "The main reason I want a degree," she says, "is so I can help others and serve them."
---
2008 Online College Scholarship Winner: Shawna Sweeney
College:
Dakota State University Online
Online Degree:
Master of Science in Information Systems Management
GetEducated.com has awarded a Scholarship for Excellence in Online Education and Distance Learning to Shawna Sweeney, of Waukon, Iowa.
Sweeney, a working mother of two young boys, is enrolled with Dakota State University's Online Master of Science in Information Systems Management. She is currently employed in her area of study, as a health systems analyst at Gundersen Lutheran Medical Center.
"When I decided to continue my education the main item I had to consider was cost," says Sweeney. She chose Dakota State Online because the university, a GetEducated.com Best Buy, combined quality name-brand recognition with low cost.
Sweeney's dream job, after earning her master's online, is "to teach online for a community college or university in either a health information technology or information systems program."
The working mother credits online education with allowing her to advance in her life and in her career. "As a working mother of two small children, online learning is the only option for me. If I could not obtain a degree online I would not have gotten my bachelor's degree or be working toward my master's."
Sweeney sees higher education as something to value, and is glad she is able to model continuing education for her sons.
"I want to instill in my children the importance and power of a great education. I want to show them that that if you work hard in life you can go anywhere and do anything you want."
---
Previous Distance Learning Scholarship Winners
Glenn Amundson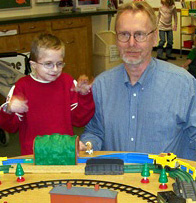 College:
University of Wisconsin-Platteville
Online Degree:
Master's in Criminal Justice
GetEducated.com is pleased to partner with the University of Wisconsin-Platteville to award Glenn Amundson a $1,000 Excellence in Online Learning Scholarship.
"Glenn's scholarship application immediately surfaced to the top," says Sara Davis, Outreach Specialist and Scholarship Coordinator at UW-P. "Along with working full-time and going to school, Glenn is very active in the community and carries his dedication through to his family life."
Attending college online has allowed Glenn to stay connected to his family and his career while studying toward his graduate degree.
"The assignments are challenging and the teachers are easily accessible," says Glenn.
Glenn, who is employed as a social worker by the State of Wisconsin/Mendota Mental Health Institute, first enrolled in the distance degree program in January 2007.
"With the criminal justice major, I would like to work in the victim services field, helping inmates or patients return to the community," he says.
At age 57, Glenn sees the master's degree as important to his career and personal development in several ways.
"I would like to think I can still learn, and that I still have something to offer. I would like my granddaughter to see me graduate from UW-Platteville. I hope that I can watch her graduate from college someday, hopefully UW-Platteville."

---
Ken Wiegman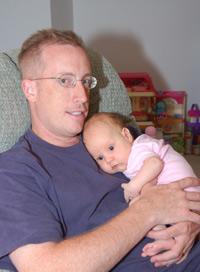 College:
University of Wisconsin-Platteville
Online Degree:
Master's in Criminal Justice
GetEducated.com is pleased to partner with the University of Wisconsin-Platteville to award a Distance Education Scholarship to online graduate student Ken Wiegman.
Ken is a computer support specialist at the University of Wisconsin-Platteville. Aside from working at the university, Ken is also a 20-year member and veteran of the Wisconsin National Guard. For 13 years, he served with the 229th Engineer Detachment in Platteville. Presently he is enlisted as a Master Sergeant in the 115th Fighter Wing Air National Guard in Madison.
"I have both a working background in law enforcement and more recently in the information technology field," says Ken. "Presently I am working on a master's degree in criminal science and I hope to use my background to teach and possibly develop coursework framed around technology and law enforcement.
Ken says that working on his distance master's "has proved to be more challenging and rewarding than I had anticipated. It takes a lot of discipline to stay on top of the coursework."
Joining student activity groups at UW-Platteville, such as the Student Advisory Board and the Graduate School Council, has been important to his online student experience.
Says Ken: "Getting involved in these extra activities has helped to build a sense of community with fellow online students and faculty."

Online College Scholarship Resources
GetEducated.com Online Education Scholarship Program
Best Online Education & Distance Learning Scholarships
The Best Online College Grant and Free Money Financial Aid Programs
GetEducated.com Free Online Scholarships for Core 4 Women Members