In the fall of 2013, with the help of Udacity and AT&T, Georgia Institute of Technology plans to launch the first-ever massive open online master's degree program. The degree course, consisting of lecture videos and programmatically-graded homework, will be free to the general public and is expected to cost under $7,000 for those who apply, are admitted, and intend to earn the degree. That amounts to roughly 28 percent of the in-state tuition and 12 percent of the out-of-state tuition of traditional Georgia Tech programs.
The debut of this open Online Master of Science in Computer Science degree adds fuel to the fires of debate between organizations that do and do not offer massive open online courses. These online courses may threaten the quality of education. However, they also may provide a practical, affordable alternative.
MOOCs
Massive open online courses originated in 2008 and became more widely known when they emerged on a larger scale through private, nonprofit organizations and featured influential professors. These massive online college classes have had up to hundreds of thousands of students at a time. Content is normally presented through video lectures, assignments are assessed by computers or other students, and professors have little, if any, face-to-face interaction with students.
What sets MOOCs apart from regular online courses are the large numbers of students, open access through the Internet, open-licensed content, and large-scale interactive forums for professors, students, and teaching assistants. Partnerships have formed between organizations and universities to develop and fund MOOC courses. The most well-known and established MOOC providers are Udacity, Coursera, and edX. Each of these organizations is well-financed, affiliated with at least one university, and offers different courses and content frameworks.
Massive open online courses are normally free and do not offer credit. However, a precedent was set in January 2013 when Udacity, a private organization, offered the first massive open online course for credit. There is resistance from universities to accepting transfer credits earned through MOOCs, mostly due to the competitive costs of MOOC credit programs. However, in February 2013, the American Council on Education recommended that more than 1,800 postsecondary institutions of higher education begin accepting transfer credit from select MOOC courses. The ACE accredits these institutions and is an influential authority in supporting student success through higher education.
Georgia Tech's master's degree is the first MOOC master's program to receive accreditation.
The Quality of Massive Online Education
For those who pay for Georgia Tech's master degree MOOC classes, access to teaching assistants will be available and there is a chance that assignments will be hand-graded, benefits that are virtually guaranteed in traditional classrooms. Students enrolled in the degree program will also be required to pass in-person tests taken at a proctored test center.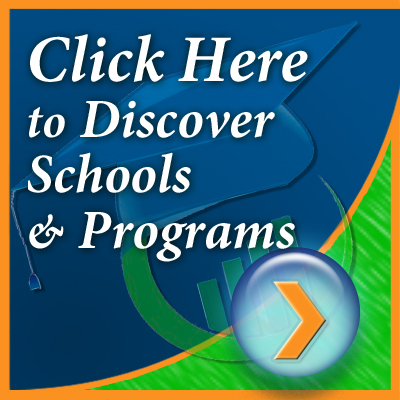 "This is not going to be a watered-down degree," said Rafael Bras, the executive vice president for academic affairs at Georgia Tech. "It's going to be as hard and at a level of excellence of a regular degree."
The quality of distance education on such a large scale may seem compromised because of the perception that traditional programs have simply been hefted onto the new MOOC platform without taking into account the introduction of new challenges.
For example, some fields of study depend largely on interpersonal communications. "The humanities have to deal with ambiguity [and] with multiple answers," said Richard Saller, the dean of Stanford University's school of humanities and sciences. "The humanities, I think, benefit hugely from the exchange of different points of view [and] different arguments."
"One of the most important things is to not just deliver information [to students] but to teach them how to reason," said Debra Satz, Stanford University's senior associate dean for the humanities and arts. "And if we don't teach our students how to make knowledge, not just how to consume knowledge, then we're not doing what higher education is supposed to do."
New challenges are also introduced by technological requirements that a traditional classroom does not have, such as large-scale instructional design, information technology support, platform management, and videography. Technological coordination is essential to the flow of the class. In addition, students must have proficiency in technology in order to access and effectively utilize the classes.
For Georgia Tech's new massive online program in computer science, there is not much concern about the quality of education, according to Russell Poulin, the deputy director for research and analysis at the WICHE Cooperative for Educational Technologies. He explains that the school's objective is to lower tuition rates with customized teaching methods for online college classes instead of simply exchanging one platform for the other using the same methods.
It is unclear what additional effect large investors will have on the quality of online classes. AT&T provided $2 million to support Georgia Tech's massive online master's degree program.
"They'll need to be open in how much influence AT&T has in the curriculum and faculty, and what is taught—and in how much dependence does Georgia Tech have on that." said Poulin. "That would be the concern as far as keeping the academic integrity of the program so it doesn't just become a training program for AT&T."
Bras doesn't foresee any issues in that area, as he said the new Online Master of Science in Computer Science program will use their current curriculum. AT&T's support of this new endeavor at least seems to be indicative of their confidence in the quality of a workforce educated in distance learning on a massive scale.
"These students will never have to set foot in a classroom to earn degrees on par with those received in traditional on-campus settings—degrees that will be equally valued by their future employers," said Scott S. Smith, the senior vice president for human resources at AT&T. "By harnessing the power of MOOCs, we can embark on a new era for higher education and for the development of a highly skilled workforce."