Question:
"I graduated college ten years ago with a Bachelor of Arts in History. I want a new career in marketing. Should I earn a second online bachelor degree with a new major in marketing?"
—Jamie C., Napa, CA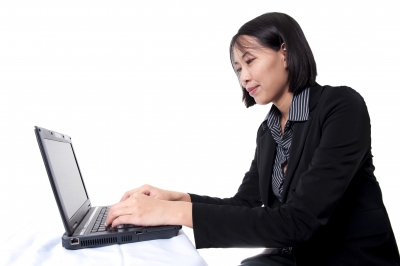 Answer:
In most cases earning a second bachelor's degree is a waste of time and money. In your case, this would almost certainly be true.
If you pursued a second bachelor degree online, you'd face several unpleasant and costly obstacles.
To earn a new bachelor's all colleges will require you to meet new general education course requirements. Since no two colleges have identical degree requirements, be prepared to repeat more than the academic major portion of your degree.
Be prepared to take a slew of new general education courses in areas such as mathematics, western civilization, and computer literacy.
Second obstacle: Ineligibility for government student aid. Regardless of whether or not you have financial need—Pell Grants, Federal Supplemental Educational Opportunity Grant (FSEOG), and in most instances state aid—like the Cal Grant—cannot by law be applied toward a second bachelor's degree, whether that degree is earned in residence or online.
You'll also have to take out an online student loan to pay for that new bachelor's degree.
More bad news.
Count on that second online bachelor's degree to eat up about two years of study time and cost about $6,000. That's $6,000 at a bargain-priced state school. A private online college will set you back considerably more, closer to $18,000.
If you want to save money—something we highly recommend—consult the Get Educated online degree rankings for a reliable list of the least expensive online bachelor degrees
nationwide before you enroll.
My Bottom Line Advice:
Earn a second bachelor's degree online only if one is absolutely required to advance in your chosen career.
Some careers do require a specific type of bachelor's degree. All careers that require state or professional licensing—education, nursing, accounting, health technology, and engineering for example—require specific types of bachelor's degrees in order to qualify for professional certification.
If your goal were to become a public school teacher, your state Board of Education would require, at minimum, a bachelor's degree with a formal major in education—and that degree would need to include very specific courses.
The same would hold true if you wanted to become a Certified Public Accountant (CPA). To qualify for state licensing, you'd need to earn a new second bachelor's in business with a formal major in accounting.
Marketing is not regulated by professional licensing. Marketers hold degrees with majors in all sorts of areas, including English literature, history, and general liberal studies.
Since your goal is to re-tool for a career in marketing, consider adding a professional certificate in marketing to your resume.
An online certificate usually requires only three to six new courses. And all these courses will be concentrated in a single career area—in your case marketing.
You have lots of choices here. Get Educated lists more than 100 online certificates at the undergraduate level. And the most popular distance learning major area is business and management.
By earning a certificate online, you'll effectively be earning the equivalent of a new college major, but you'll be doing it in much less time and at a fraction of the cost.
A second option is to explore a graduate level online certificate in marketing. Most marketing graduate programs do not require applicants to hold bachelor degree in marketing. They just require that you hold a bachelor degree.
If you had a decent bachelor's GPA (2.7 or above) you can gain acceptance into most graduate certificate programs without the trouble and expense of a new bachelor's degree.
By earning a graduate certificate, you'll essentially be adding a new "major" area of study that you can showcase on your resume. PLUS, you'll now have graduate level study, which in some cases may qualify you for a high pay schedule than just holding an undergraduate level credential.
Forget that second online bachelor's. An online certificate will be quicker. And much cheaper.
Your goal is to rebuild your education quickly for a new career. Proudly showcase the bachelor's degree you've already earned. Tag on an online certificate in marketing, and within six months you'll be ready to market the new you.
Related Resources
Can Old Undergraduate Credits Be Transferred Toward a New Online Degree?
Regional v. National Accreditation: Which is Better for Online Colleges?
What is a Bachelor's Degree?