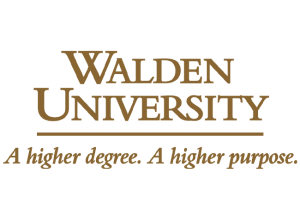 Master of Science in Nursing / Nurse Executive (RN to MSN)
Program Details
Walden University has one of the best online nursing programs and offers the Master of Science in Nursing (MSN) with a Nurse Executive concentration. This nurse administrator degree prepares students to leverage their knowledge to directly impact healthcare delivery in their organizations. You will complete courses that teach the skills essential to making you an effective leader in decision making, planning, finance, and human resources. The curriculum provides greater administrative expertise that helps students harness their experience to serve as leaders and role models in their organizations. Upon completion, students are prepared to synthesize organizational and systems leadership for cost-effective specialist nursing practices that promote high-quality healthcare delivery, the advancement of the nursing profession, and social change.
This online nursing administration degree features a RN to MSN track. The online RN to MSN program is designed for registered nurses (RNs) entering the program with a hospital diploma, associate degree in nursing, or a bachelor's degree other than a BSN. RNs will enhance their knowledge and skills as they fulfill general education requirements and then begin foundation courses for the MSN.
Requirements
The RN-BSN-MSN track is for registered nurses who hold a hospital diploma, associate degree in nursing, or bachelor's degree (other than a Bachelor of Science in Nursing [BSN]).
Special Accreditation
Commission on Collegiate Nursing Education (CCNE)
School Accreditation Statement
The Higher Learning Commission