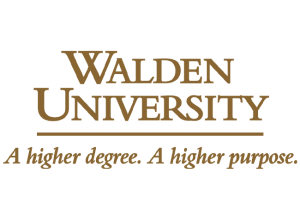 Master of Science in School Counseling
Program Details
Walden University offers a Master of Science in School Counseling, an online accredited school counseling program. This degree prepares individuals to help students from grades PreK-12 overcome obstacles and challenges from academic struggles to bullying and family issues in order to achieve success. The curriculum is tailored to the actual needs and challenges of school counselors, including the use of technology, preparing students for college and careers, and providing guidance and support to diverse student populations in PreK-12 settings. This online masters in school counseling features Walden's exclusive Virtual School which uses online simulation to expose you to various perspectives of school counseling, providing the critical skills needed to function effectively within the school setting. Graduates of this program are prepared to:
Apply sound ethical and legal practices as counselors
Analyze cultural development theories and models
Evaluate career development approaches appropriate to diverse needs and experiences
Examine appropriate evidence-based practices for prevention and intervention
Select group facilitation strategies that are culturally and ethically relevant
Examine connections between social, familial, emotional, and behavior problems and academic success
You can choose between two tracks for completing your degree, the traditional track and the accelerated track. Walden helps you align your studies with your goals by offering specializations in Addiction Counseling; Crisis and Trauma; Marriage, Couple, and Family Counseling; or Military Families and Culture.
Requirements
Students must complete two pre-practicum labs on campus.
Bachelor's degree or higher
Minimum 2.5 GPA
Official transcripts
Additional materials may be requested
Special Accreditation
Council for Accreditation of Counseling and Related Educational Programs (CACREP)
School Accreditation Statement
The Higher Learning Commission