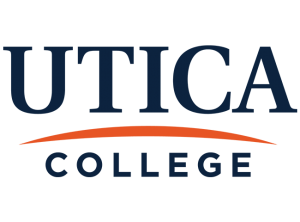 Bachelor of Science in Criminal Justice / White Collar Crime
Program Details
Criminals continue to advance their techniques through technology, as well as skate the edge of legal loopholes, taking advantage of non-existent or loosely-defined laws. You'll find the issues related to criminal justice span the globe, entering the homes and business of its residents in a physical and virtual manner, threatening homeland security, and demanding immediate policy changes to protect the innocent and prosecute the guilty.
The online BS in Criminal Justice specialized in White-Collar Crime prepares you to:
Learn the importance of economic crime in relation to theory, causation, and victimization
Learn how crime is a form of deviant behavior, its relation to social values and social structure, types of criminal behavior, theories of treatment and control, correctional methods, and the administration of justice
Demonstrate knowledge of organized crime in the United States and its impact on social, economic, and political institutions with a special focus on the role of corruption as a facilitator of crime
Demonstrate knowledge of the history, categories, offenders, victims, trends, theories, investigatory techniques, policies, and societal reactions to corporate and other forms of white collar crime in the United States
Have an understanding of the government and judicial regulations of financial institutions, commercial entities, their agents, and employees in relation to economic and business crime
Requirements
Bachelor completion requires 120 credits, including transfer credits.
Must have an associate's degree, or have earned a minimum of 57 credits from an accredited institution prior to enrolling in the program.
Minimum GPA of 2.5 or higher
Official transcripts
Resume
Other application materials as requested
School Accreditation Statement
Middle States Commission on Higher Education