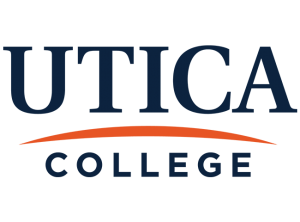 Bachelor of Science in Cybersecurity / Information Assurance
Program Details
The online BS in Cybersecurity degree from Utica College offers specializations in Cybercrime and Fraud Investigation, Network Forensics and Intrusion Investigation, Cyber Operations, and Information Assurance. Students gain the knowledge to be on the front lines in the fight to keep data safe and secure.
This program has earned designation as a National Center of Academic Excellence in Cyber Defense education (CAE /CD) by the National Security Agency (NSA) and the Department of Homeland Security. The Defense Cyber Crime Center (DC3) has also designated this program as a National Center of Digital Forensics Academic Excellence (CDFAE), and EC-Council, a premier industry certifying body has also designated Utica College's Cybersecurity programs as an Academic Center of Excellence.
Information Assurance –allows students to gain an understanding of the wide range of vulnerabilities and threats that affect corporate and government computer networks and be prepared to protect critical information in cyberspace. Topics of study include:
Discrete mathematics
Object-oriented programming
Computer and network security
Requirements
Bachelor completion requires 120 credits, including transfer credits.
Must have an associate's degree, or have earned a minimum of 57 credits from an accredited institution prior to enrolling in the program.
Minimum GPA of 2.5 or higher
Official transcripts
Resume
Other application materials as requested
School Accreditation Statement
Middle States Commission on Higher Education