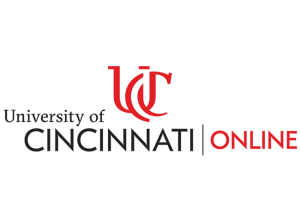 Graduate Certificate in Business Foundations
University of Cincinnati-Online
Program Details
University of Cincinnati offers an online Graduate Certificate in Business Foundations degree. The certificate program includes courses that provide a foundation to the key business disciplines, including management, finance, accounting, marketing, and more.
Requirements
A bachelor's degree from a regionally accredited college/university
Minimum B grade average (or equivalent) in relevant undergraduate recommended
School Accreditation Statement
The University of Cincinnati and all regional campuses are accredited by the Higher Learning Commission.