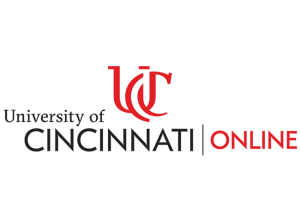 Graduate Certificate in Clinical Trials Design & Research
University of Cincinnati-Online
Program Details
University of Cincinnati offers the online Graduate Certificate in Clinical Trials Design & Research. This program provides an entry point for those who have not recently been enrolled in an academic setting without the commitment to a full Master's degree program.
The following courses make up the program:
Phase I/II Clinical Trials Design & Research
Statistical Principles in Clinical Research
Phase III/IV Clinical Trials Design & Research
Pharmacoeconomics and Pharmaceutical Management
All credits earned for this certificate are applied towards the MS in Pharmaceutical Sciences with a concentration in Drug Development.
Requirements
A completed undergraduate degree from an accredited institution
Completed at least one semester of undergraduate course work in biology, organic chemistry, and calculus, or related fields
A GPA of a least 3.0
Two letters of recommendation (three are preferred) and CV
GRE test scores
School Accreditation Statement
The University of Cincinnati and all regional campuses are accredited by the Higher Learning Commission.