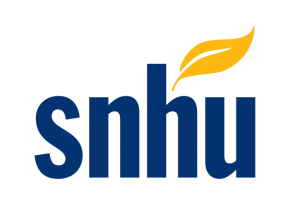 Bachelor of Science in Environmental Science
Southern New Hampshire University
Program Details
The unique interdisciplinary BS in Environmental Studies online program gives you a foundation in essential environmental concepts with courses such as Ecological Principles and Field Methods, Environmental Ethics and Environmental Science Research Methods. Coursework features instructor-led labs using custom lab kits that are mailed to students to provide hands-on learning.
Upon completion of the online environmental science degree, you'll have the knowledge and skill set to:
Utilize effective oral and written communication strategies in the construction, evaluation and presentation of solutions to environmental problems
Analyze intersections of the human and natural world, drawing upon an understanding of the structure and functions of ecological systems and processes
Propose practical solutions that address the complexity of environmental problems by employing interdisciplinary approaches
Articulate a personal ethical framework that integrates environmental science concepts, principles and practical experiences
Apply various technological and field-based methods to the study of the environment
Design and execute projects that effectively integrate the scientific method using quantitative and qualitative research methods
Requirements
A high school diploma or GED is required.
School Accreditation Statement
New England Commission of Higher Education