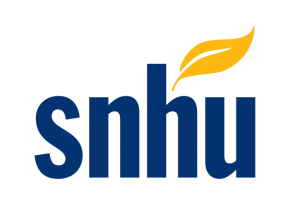 Bachelor of Arts in Mathematics
Southern New Hampshire University
Program Details
Your online math degree at SNHU will give you a solid grasp of mathematics as it relates to business, natural sciences and social sciences. In addition to a broad base of mathematical knowledge, our BA in Mathematics program will help you become proficient in communicating about math, both orally and in writing. Instructors in the program offer their expertise in applying theories, principles and concepts of mathematics to career-related scenarios. Pursue your degree on the general math track, or focus it with a concentration in applied mathematics.
Throughout your mathematics studies, you'll gain an understanding of:
How to solve real-world problems involving calculus, including integration, variables, trigonometric function and differential equations
Direct, contrapositive, contradiction and induction methods of proof, as well as the relationship between problem solving and the process of proving
Applying statistical techniques to a variety of applications in business and the social sciences
Mathematical topics related to the design, programming and application of computers: propositional logic, number systems, algorithms and pseudocode, encryption and other topics
Regression analysis and related topics, using SPSS or similar software
Applied linear algebra and matrices topics in order to model applied mathematics problems in business, science, computer science and economics
Basic real analysis, addressing the transition from computational to theoretical calculus, with an emphasis on problem solving and proof writing
Requirements
A high school diploma or GED is required.
School Accreditation Statement
New England Commission of Higher Education