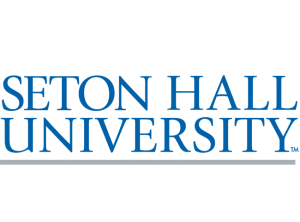 Master of Social Work / Advanced Standing
Program Details
The Seton Hall University master's degree in social work is a unique opportunity. For students without a bachelor's degree in social work, the program is two years long, with the first year consisting of on-campus coursework. Students with a degree in social work go straight into the second year of the program — the Advanced Standing year — which consists of online courses and on-site fieldwork in the community.
Our students finish this program ready to make a difference. They are prepared to work with individuals, families or groups in a variety of advanced-practice settings — including behavioral health, substance abuse and healthcare. With fieldwork and theoretical components, this program is open to both full- and part-time students.
Requirements
Hold a BSW degree from a regionally accredited college or university.
Have completed a broad liberal arts background with a minimum of 24 credit hours including at least one course in sociology, psychology, English, political science or history, statistics, and human biology. A course in introductory statistics is required.
Have earned a minimum of a 2.5 grade point average on the last 120 graded credits that appear on their bachelor's degree transcript, as well as a 3.0 on all social work courses.
Submit three letters of recommendation
Submit a 3-5 page Personal Statement
Transcripts documenting eligibility for advanced standing.
Recommendation for advanced standing from the Social Work Department chair/director of the school in which they completed their Bachelor of Social Work.
A detailed evaluation of their field instruction experience and performance by the agency supervisor or an evaluation of their employment performance.
Special Accreditation
Council of Social Work Education (CSWE)
School Accreditation Statement
Middle States Commission on Higher Education