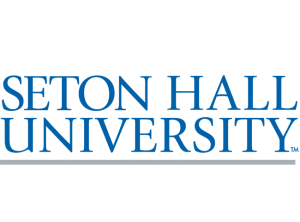 Master of Science in Nursing / Health Systems Administration with Case Management
Program Details
Seton Hall's M.S.N, H.S.A. program prepares students to successfully perform as executive nurses in today's healthcare reform environment. Students graduate with the skills in nursing, finance, strategic planning, operations and care delivery to advocate for quality care while addressing the realities of cost. The program provides the comprehensive preparation needed for administrative nursing roles through an annual research day, regular case analysis, field research, interviews and budget creation. Students additionally gain exposure to patient care operations and nursing and non-nursing executives through two internships, one in managed care and reimbursement internship and another in health systems administration. Upon program completion, graduates can sit for the American College of Healthcare Executive (ACHE) Board of Governors Examination to achieve Diplomat Status or the American Nurses Credentialing Center (ANCC) Nursing Administrator Exam or the Commission for Case Manager Certificate Examination (CCMC).
Career Outlook
According to the U.S. Bureau of Labor Statistics, roles for health services managers, which currently offer a median salary of $94,500, are projected to grow 17 percent over the next decade. In addition to the typical roles in hospitals, the M.S.N.-H.S.A. will prepare graduates for executive employment in managed care organizations, health insurance plans, home care agencies and non-healthcare related industries. Representative positions include vice president of case management, chief operating officer, vice president of patient care services, vice president of finance for a hospital, hospital CEO, clinical nurse director, and chief nurse roles.
Requirements
Graduate of an accredited baccalaureate and/or master's degree program in nursing
Documentation of professional nursing licensure within the United States
Professional liability insurance
Minimum GPA of 3.0, plus a "B" average in all nursing courses
Official transcripts
Two reference letters
Statement of Purpose
Resume or curriculum vitae
Special Accreditation
Commission on Collegiate Nursing Education (CCNE)
School Accreditation Statement
Middle States Commission on Higher Education
Geographic Restrictions
This degree is currently not authorized for residents of: Alabama, California, Kansas, Louisiana, New York, Oregon, Puerto Rico, Tennessee, Washington, or Wyoming.