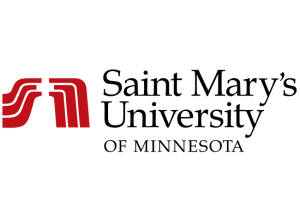 Master of Science in Business Intelligence & Data Analytics
Saint Mary's University of Minnesota
Program Details
Discover the program that promises to "breed industry unicorns" in just one year. The online Master of Science in Business Intelligence and Data Analytics (MS BIDA) program teaches precisely to the three critical skills needed by data analysis professionals that are rare to find in a single individual: business intelligence, presentation, and data analytics.
The rapid increase and accessibility to big data gives managers in all departments — from marketing and analytics to purchasing and HR, to business development and accounting — the power to identify, with pinpoint precision, the cause of organizational problems and the strategy behind successful solutions. Application-based coursework, including your choice of R and Python programming languages, is geared towards professional problem solvers. Those who need to answer questions like how their company can gain a competitive edge in business, where to save money in a supply chain, what's the best pricing strategy, or how to optimize the workforce, benefit from this 1-year MS degree.
Requirements
Must hold an undergraduate degree from a regionally accredited institution and an overall grade-point average (GPA) of 2.75 on a 4.00 scale (If your GPA upon admission is below 2.75, you may be admitted with provisional status upon approval of your respective program's director.).
Required application materials include: official transcripts, personal statement, current resume, and two letters of reference or recommendation.
School Accreditation Statement
Saint Mary's University of Minnesota is regionally accredited by the Higher Learning Commission, www.hlcomission.org.