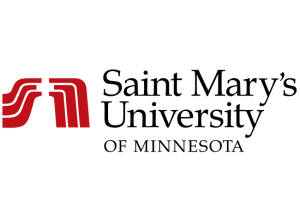 Master of Arts in Public Administration
Saint Mary's University of Minnesota
Program Details
Discover an affordable online program that will transform you into an authentic and effective leader in the public or nonprofit sphere. The online M.A. in Public Administration develops three crucial competencies for public service leaders: managerial analysis, leadership, and ethical service.
No prior experience in public administration is required for admission, making this the perfect option for those seeking to join the field as well as those who want to advance in it.
Coursework combines nonprofit and government perspectives, while students will choose a focus on one or the other for two classes in HR and financial management. You will learn vital skills in public administration leadership, including how to plan strategically amid changing circumstances, build alliances, analyze policies and laws, and communicate effectively and responsively.
Program outcomes support a diverse range of career options. The Master of Arts in Public Administration can be applied toward a wide variety of organizations in the public, nonprofit and even private sectors, including local, state and federal government; foundations, charities and NGOs; and consulting businesses that work with public and nonprofit organizations.
Requirements
Must hold an undergraduate degree from a regionally accredited institution and an overall grade-point average (GPA) of 2.75 on a 4.00 scale (If your GPA upon admission is below 2.75, you may be admitted with provisional status upon approval of your respective program's director.).
Required application materials include: official transcripts, personal statement, current resume, and two letters of reference or recommendation.
School Accreditation Statement
Saint Mary's University of Minnesota is regionally accredited by the Higher Learning Commission, www.hlcomission.org.