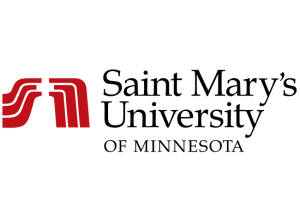 Master of Arts in International Development
Saint Mary's University of Minnesota
Program Details
Put your passion to work. Learn from real-world practitioners who share the same drive for social and human change as you. International Development requires a combination of innovative thinking and the ability to act in an evolving world. Saint Mary's University of Minnesota understands this, combining more than 100 years of Lasallian education with real-world practitioners who have worked on social development, microfinance, global education, and more. Our courses blend theory with true "boots on the ground" practicality for a perfect balance of thoughtfulness and action.
Graduates of the Master of Arts in International Development Program are expected to be able to do the following:
Integrate knowledge and modes of thinking from multiple disciplines to articulate problems and create sustainable solutions in the international environment.
Develop theoretical knowledge pertaining to international problems or themes.
Use ethical, culturally inclusive, and sustainable approaches to problem solving.
Engage resources, stakeholders, and organizations in addressing barriers to sustainable development.
Lead, communicate, and think critically and entrepreneurially within an intercultural context.
Analyze and utilize the flow of information from evolving media.
Embrace both ambiguity and ethics in global problem solving.
If you would like to learn more about Saint Mary's online Master's in International Development degree program, complete the form to request more information.
Requirements
Must hold an undergraduate degree from a regionally accredited institution and an overall grade-point average (GPA) of 2.75 on a 4.00 scale (If your GPA upon admission is below 2.75, you may be admitted with provisional status upon approval of your respective program's director.).
Required application materials include: official transcripts, personal statement, current resume, and two letters of reference or recommendation.
School Accreditation Statement
Saint Mary's University of Minnesota is regionally accredited by the Higher Learning Commission, www.hlcomission.org.